All women now want to have at least one attractive hairstyle for their face. No matter if your face is heart, diamond, square, round, oval, etc. Unique hairstyles that enhance your look are available. In this article, we are going to go into the most amazing hairstyles and hair colors for all ladies with square face shape.
1. How to determine square face shape?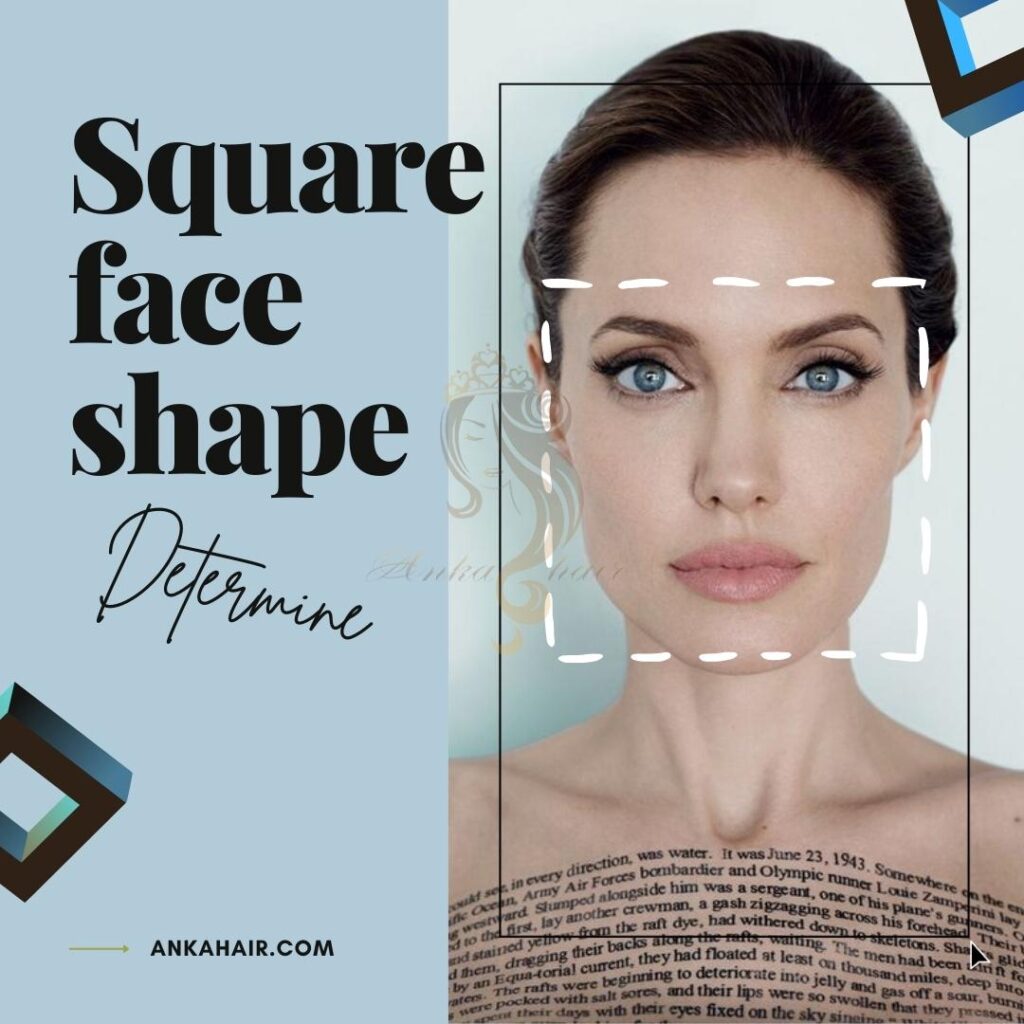 If you have a square face shape, the edges of the face are straight and the jawline is slightly angled with a very small curve. Your face is almost as wide as it is long. In other words, if you measure from the edge of your temple to the top where the jawline begins, you will find that it will be approximately equal to the distance from your left jaw to your right jaw. You also get sharp, angular features, including a sharp jawline.
2. Focus point to get hairstyle for square face shape
2.1. Should
Here are a few tips you need to follow when choosing a hairstyle for a square face shape:
When styling your hair, pay particular attention to the roots. This will adjust the proportions and make your face look longer. To create the view of an oval face, use liquid waves.
There are many options when looking for hairstyles for square faces. Long haircuts and layered haircuts are the best options. Short to medium length hair will also suit you, especially if the hairstyle has a round shape or has curly ends. Styles with a high crown will also work in your favor.
Choose side-swept bangs to distract attention from a wide forehead and soften facial contours. Avoid cutting thick and blunt frills. They can make your lower face appear more sustainable.
A soft feminine hairstyle with curls and waves to create the face will be the ideal hairstyle for a square face shape. Ocean waves, tamed curls or sparkling bouncy curls? Choose any style you want.
2.2. Shouldn't
Here are a few tips you need to avoid when choosing a hairstyle for a square face shape:
Short hairstyles are usually not suitable for square face shape because they do not make your face look longer.
Avoid bob haircuts, especially chin-length hair with thick straight bangs as this will accentuate your jawline and square look.
Avoid straight hairstyles and straight bangs that mimic your face shape. Differentiated and classified classes will work for you.
The midsection with bangs can definitely work against you too.
3. Hairstyle for square face shape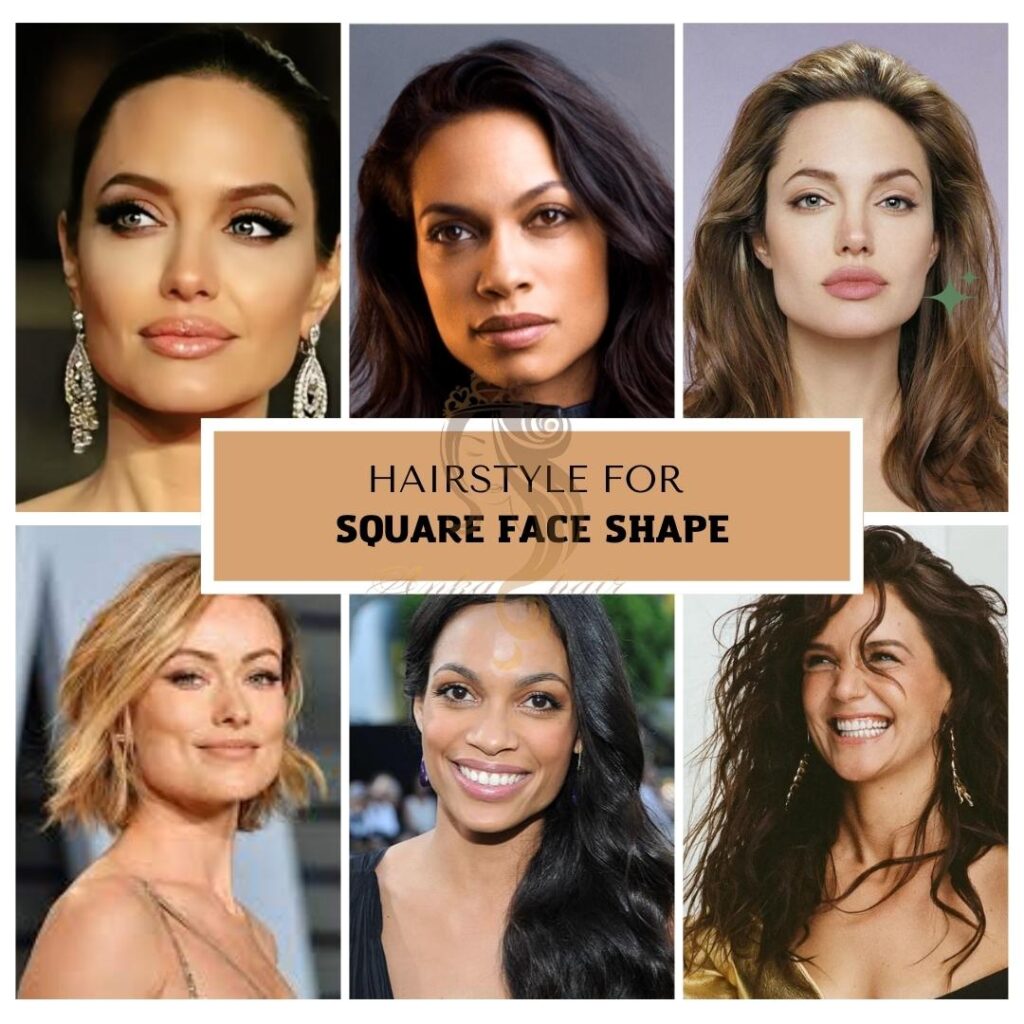 3.1. Hair color
Layers with different shades of light and dark are applied at the corners of the face. The goal is to smooth out hard lines and create depth and texture.
To lengthen a round or square face shape, the hairdresser lightens the top and ends of the hair using a freehand technique. Shadows and depth are created at the edges of the face using darker colors. Brightness at the top of the head and shading around the sides will make the face shape appear slimmer and more contoured.
3.2. Hairstyle
Long bob
Long bob hairstyles are great for square face shape, especially when they are soft and layered. Keeping the length a few inches below the chin and an asymmetrical cut can slim down a wide jawline. Make sure to specify that you want the hairstyle to be a long bob, if it is cut too short or cut across the chin, it will look too boxy.
Shaggy pixie
There's no need to skip the short, edgy pixie cut when you have a square face shape. Try a shaggy look with this classic short, as the slim nature of this style will balance out your strong jawline.
Long layers
Long layers are a favorite hairstyle for most face shapes, but they are especially suitable for people with square face shape as long layers help soften square, angular faces and give more dimension. But one thing to keep in mind with hair layers is that you have to keep up with them. Regardless of how long your hair is, it's a good idea to cut your hair on a schedule to keep it in shape and help keep the look proportionate to your face shape.
Long shag cuts
A long shag cut will suit you with a square face shape, especially when adding some texture. Slightly longer hair tends to elongate the face while textures and layers will help soften the contours.
Side-swept bangs
Side-swept bangs are the best choice for people with square face shape. Due to their length and bangs, they will bring out your best features by shortening the length of your forehead and softening your edges.
Well, now you are a real expert in the field of haircuts and hairstyles for square face shape. Don't be afraid to experiment with your hair and try something new, and you will find the perfect hairstyle for your square face shape. Follow these easy pro rules, change your look and show a beautiful new side of yourself!
If you want to know more about another face shape tips and tricks, please click here!