Y2K is Gen-Z's new favorite makeup aesthetic! Inspired by teenage legends like Britney, Christina Aguilera, J. Lo, and of course Paris Hilton, this look combines everything from bright, pastel eyeshadows to the most glossy lips. that you've ever seen!
Ready to get started? This is our ultimate 2000 makeup tutorial.
1. What is Y2K makeup?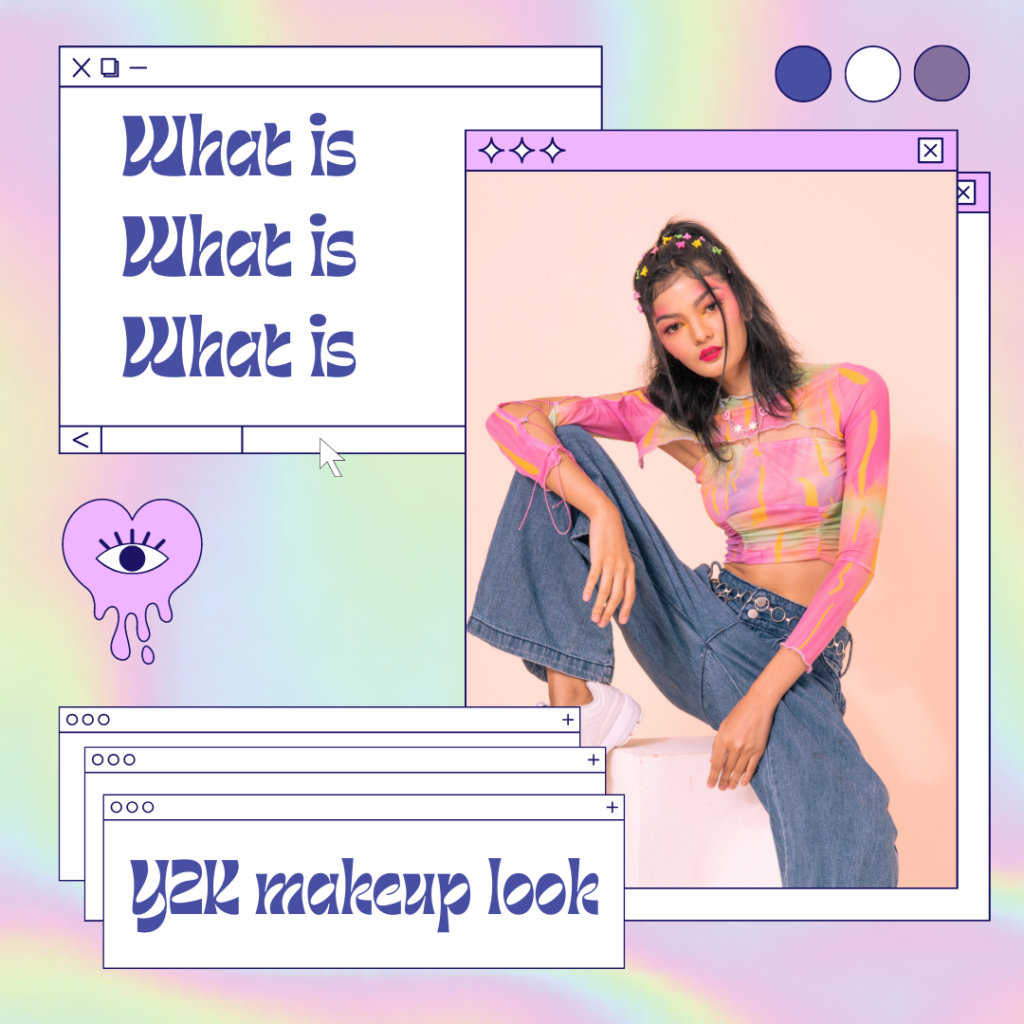 Y2K makeup is when people discover new trends and experiment with their styles. There is no right or wrong way to do Y2K makeup, which has made it so popular. Y2K makeup is characterized by bold, bright and sparkling colors.
One of the most iconic Y2K makeup looks is a combination of blue eyeshadow and glitter. This look was achieved by applying bright blue eyeshadow all over the lid and glittering at the inner corners and under the brows. It's a look that's both playful and captivating.
Another popular Y2K makeup style is the use of three-dimensional shadows. This trend started to emerge after the release of the movie Charlie's Angels, which featured characters wearing holographic lip gloss. This look is achieved by coating a transparent shade with a three-dimensional shimmer.
2. Why is it trending?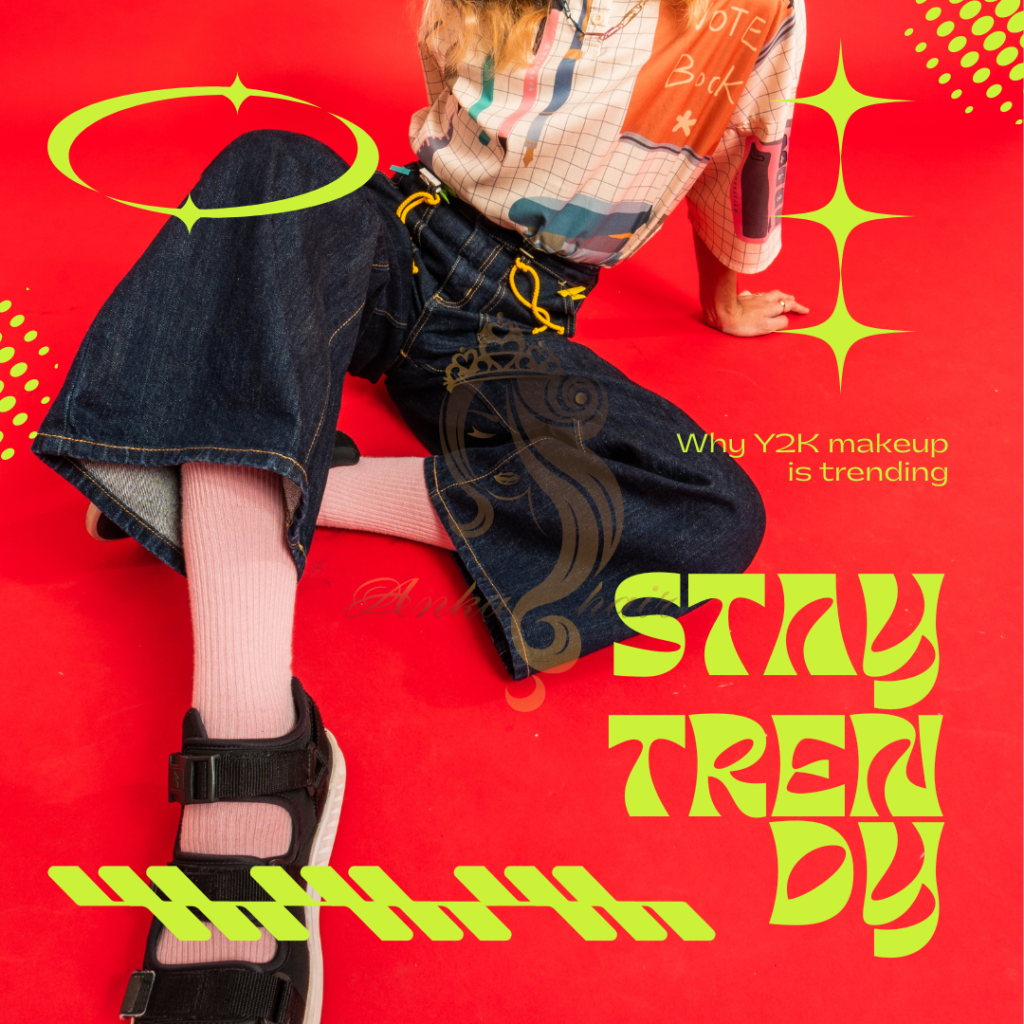 As we may already know, fashion is always in rotation. With a wave of low-rise jeans, miniskirts and turtlenecks flooding stores, it's no surprise that the world feels the need to go all out with this iconic look. Shortly after Bella Hadid and Kendall Jenner's influencer Instagram feed confirmed that the days of bold lines and bushy eyebrows were a thing of the past, Y2K makeup got the green light.
3. Y2K makeup toolkit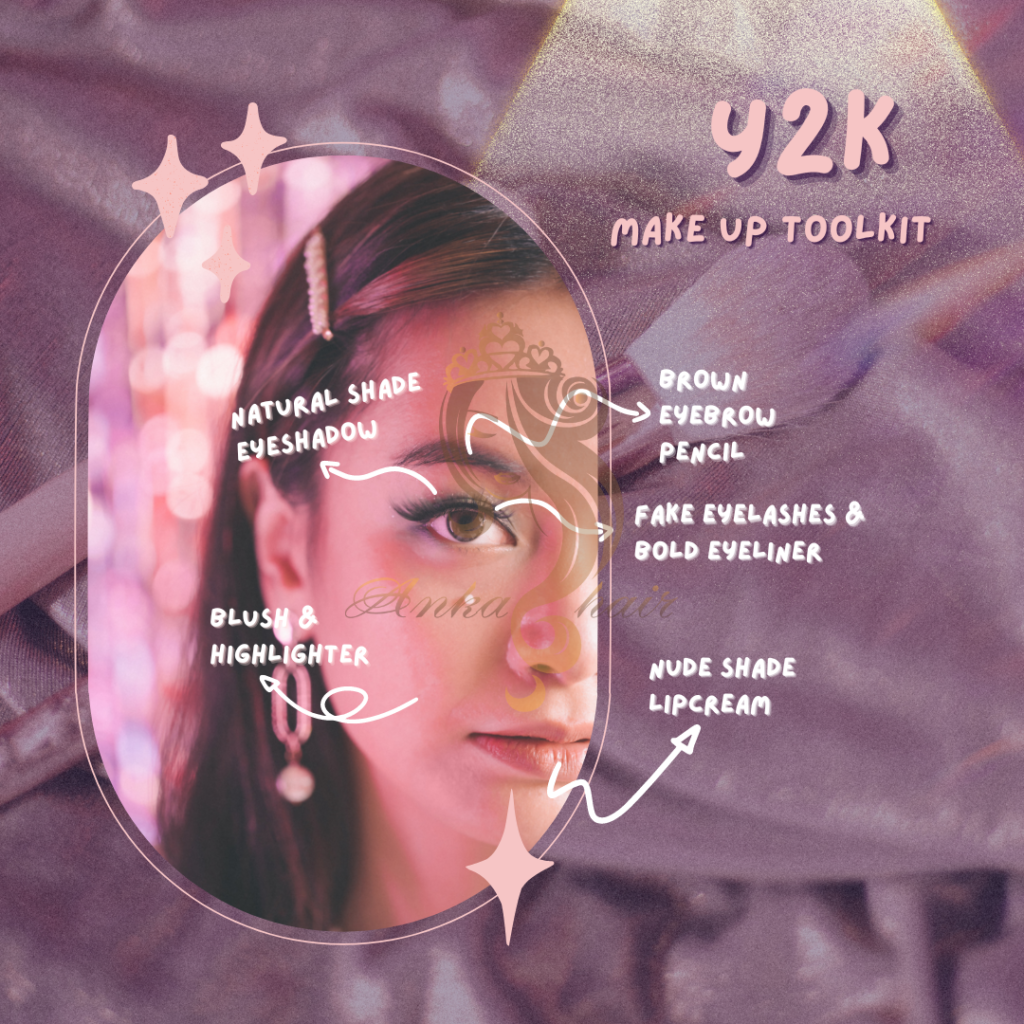 To create this y2k makeup look, you'll need to gather the following:
Primer
Foundation
Concealer
Blush
Highlighter
Brow pencil
Shadow
Embellishment
Mascara
False lashes (optional)
Lip gloss
4. Y2K makeup tutorial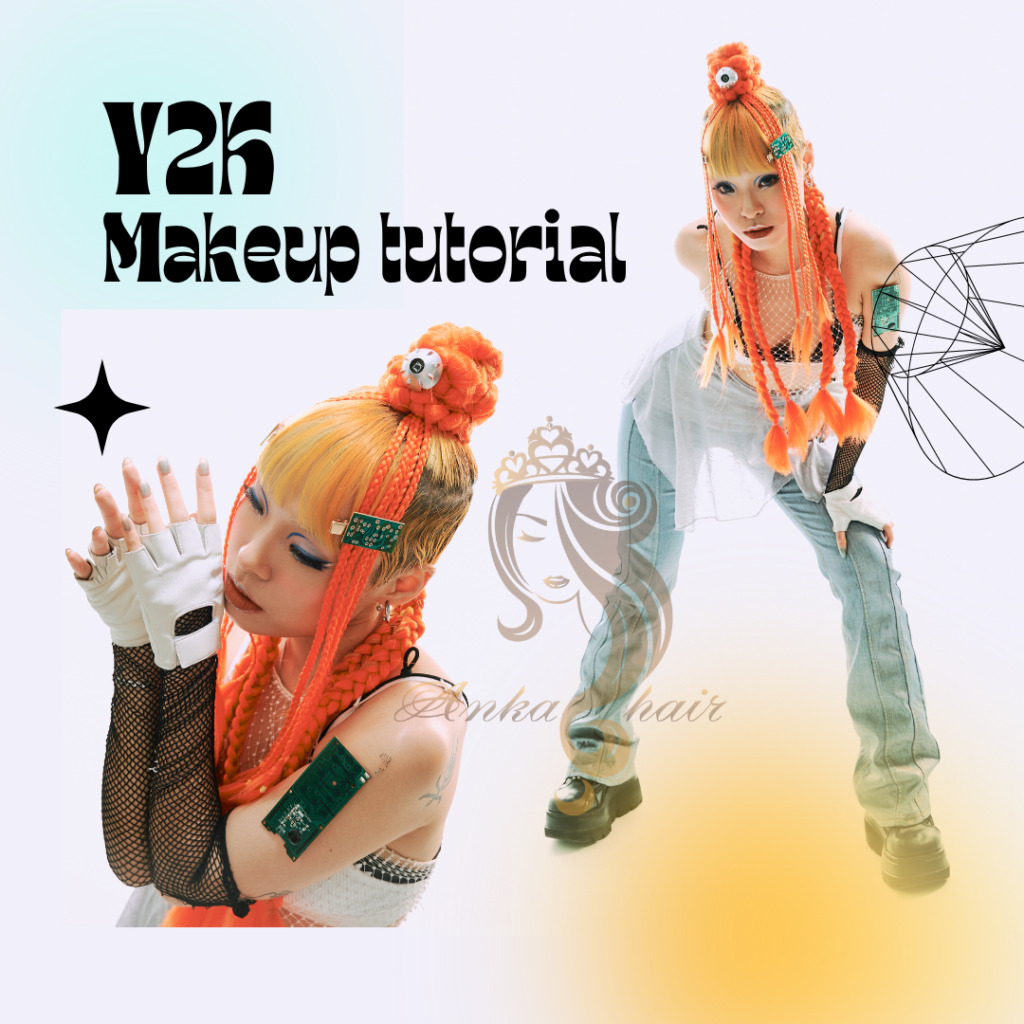 Step 1: Prepare your skin
As with every makeup look you've ever done, applying a primer is an essential step to ensuring your foundation blends seamlessly and lasts.
Step 2: Apply foundation and concealer
To achieve the best makeup look of the 2000s, you should make your foundation look natural and super bright.
Step 3: Pink blush
Swipe any gorgeous pink-toned blush onto the top of your cheeks for a beautiful natural blush, and that iconic pop of color simply adds to the Y2K aesthetic.
Step 4: Highlight Highlight Highlight
Apply highlighter to the high points of your face, including your cheekbones, brow bone, bridge of the nose, bow, and chin. Dab lightly with a makeup sponge before blending with
Step 5: Time to Brow
Big, smooth brows are the current brow makeup trend, but that doesn't mean thinner brows aren't getting love. The 90-2000s eyebrow style is experiencing a resurgence of its own, currently rocked by the likes of Bella Hadid, Olivia Rodrigo, and Rihanna.
your favorite highlighter brush or sponge.
Step 6: Shimmery Shadow
Early 2000s eyeshadows were beautiful pastels, often enhanced with a shimmery finish.When it comes to choosing a shade, you can choose a color to complement your outfit or a color to accentuate your eyes and apply over your entire eyelid. Creativity is in your hands! You can blend a single color for a monochromatic look or layer it up for the ultimate pastel dream!
You can leave it matte or add a playful twist by adding a little sparkle between the eyelids and the inner corners of the eyes. We also recommend applying a little shine to your lower lash line. Pastel colors are perfect for creating the illusion of bigger eyes.
Step 7: Apply Mascara (or Go for Falsies)
Whether you swear by your falsies or mascara lashes, for y2k makeup, you want to aim for delicate, natural looking lashes.
Step 8: Time to Get Glossy
It wouldn't be y2k makeup without the essential makeup bag that defined the 00s – lip gloss!
Once your Y2K makeup is complete, add some butterfly clips or use a hair clip to brush your hair back and you're ready to go! You can learn how yo make Y2K hairstyle here.