To be clear, curtain bangs have been trending from 2020 but in 2022, this trend is still an ideal hairstyle to our beloved customers. There are reasons behind this heated trending, of course. So without further ado, let's get our own perfect curtain bangs.
TABLE OF CONTENT
I.What makes curtain bangs so hot?
II.How do I curl my curtain bangs?
1. With heat
2. Without heat
I. What makes curtain bangs so hot?
Curtain bangs are a type of bangs that frame your face on both sides like a curtain. Their typical features are shortcuts on the inside and gradually longer to the outside. And just like a curtain, center-parted is its typical fringe.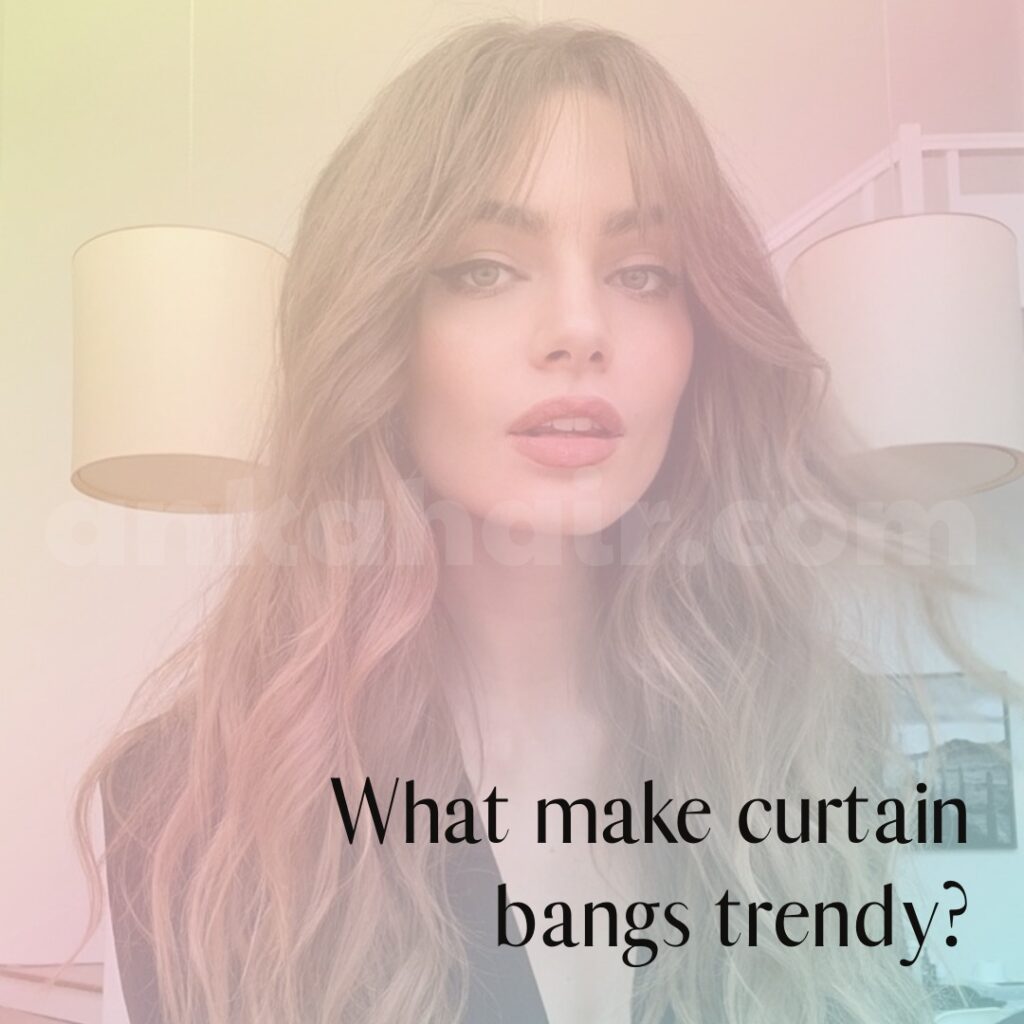 1.Why curtain bangs are still a trending hairstyles?
The answer is pretty simple, curtain bangs perfectly help hide big foreheads, with the layout, they flatter your cheekbones, and know how to highlight your best features. In other words, they are good for all face shapes, especially suitable with most black baddies' features. But it can only shine if you cut it right. Therefore, a skilled hairstylist is a must since curtain bangs are pretty hard to take care of.
2. What is the best way to style my curtain bangs?
Styling your curtain bangs depends a lot on your current hairstyle as it makes your hair more natural and matching. If your hair is wavy, it is better to make a small wave at the end of your bangs or if you own straight hair, big waves hair bangs  and a little extra volume will kill the look. And the most typical curtain bangs are the one which is middle parted and curls in with your hair. So if you are hesitant about what kind of hairstyle you should pick to brighten your face. Try curl them. 
II. How do I style curtain bangs?
There are two ways to curl your curtain bangs, by using heat or heatless products you can still style the best curtain bangs.
1. With heat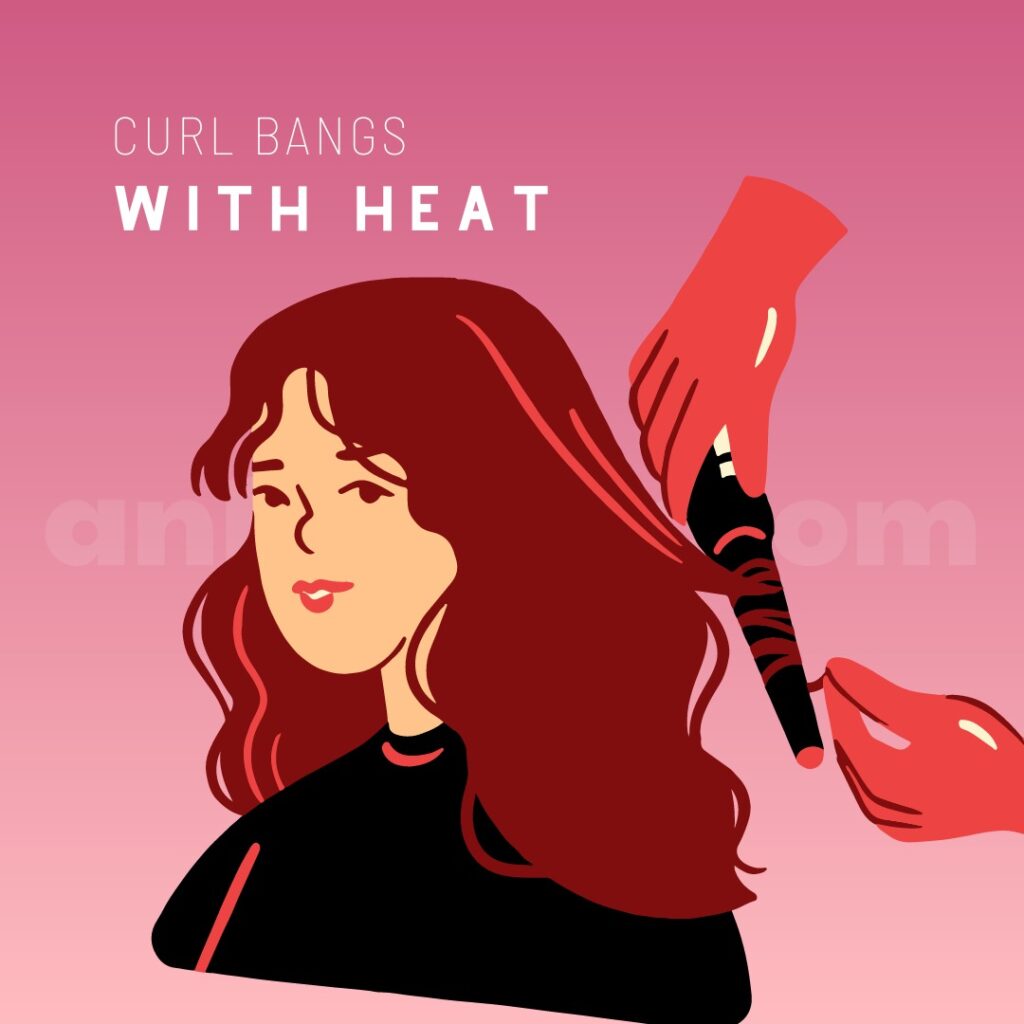 You can style your bangs with a curler or a straightener, they can all do the job well.
1.1. With a curler
Put your hair in the curler in the circle motion, from inside then slowly bring them out away from your face. Make sure you curl from the middle to the bottom of your hair. With different styles of curler, you can create different volumes of bangs.
1.2. With a straightener
It is pretty common nowadays to use a straightener to curl your hair. You put your bangs in the straightener. Slowly roll your tools in circle motion just like the way you style your hair with curlers.
Note:
Before you use any heat tools, remember to put on heat protection products
The difference between a curler and a straightener is the bangs' volume. Straightener makes your bangs look more loose compared to the curler.
2. Without heat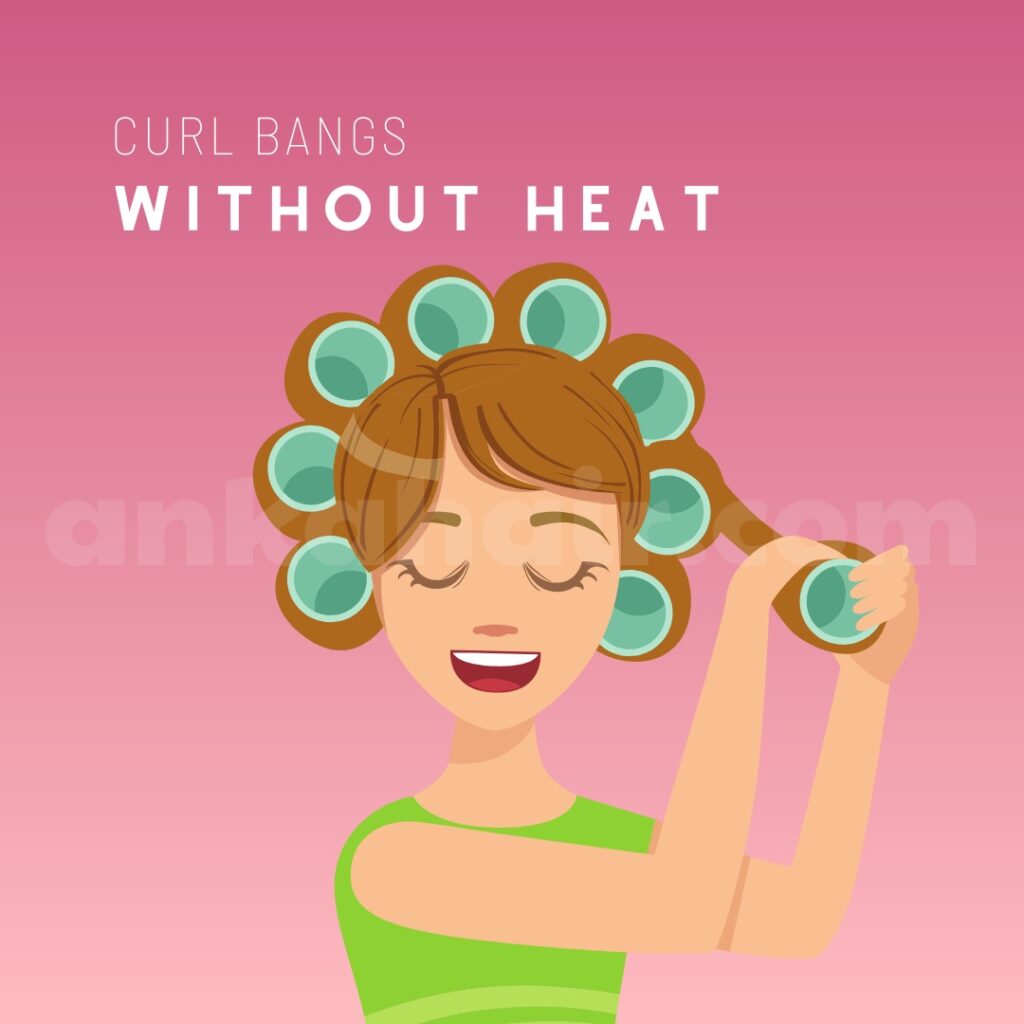 This is pretty simple, after scrolling through all the curling curtain bangs tutorials by both experts and beauty gurus of the beauty industry. The best and yet the easiest ways to curl your little bangs need only 4 bobby pins. And all you have to do is twist them from the inside and gradually to the outside away from your face. And then pin them down ,leave them for at least 15-20 minutes. Wala. Your curtain bangs are ready to go.
Note:
With this method, the bangs' volume are pretty hard to fix. It can be too loose or can be too curly depending on how long you leave them.
Make sure to put some hairspray on to protect the curl.
You can put some heat to speed up its process.
Curtain bangs are hard to style but curly curtain bangs are even harder. The process of keeping it in shape is never easy. But try your own curtain bangs once, you will understand why they are worthy. Hope this helps you stay beautiful everyday with your confidence in the hair that you style yourself.