It's 2022, the demand in beauty products for men is rising high, especially when it comes to hair products, but unfortunately there aren't many blogs that share about men's beauty care. Therefore, it is pretty hard to find the answers for some questions. For example, What is the difference between men's and women's hair dye? Can a man use women's hair color (and vice versa)? When it comes to gender-specific products, the questions go on and on. And in today's article, Anka Hair will help you learn more about man's hair dye and some tips we have for you.
TABLE OF CONTENT
I.The difference between men's hair dye and women's hair dye
II.Should I use women's hair dye?
III.Commonly asked questions about men's hair dye
I. The difference between men's hair dye and women's hair dye
Technically, there are no differences between men's hair dye and women's. Basically, there  is no chemical difference between hair dye for men and hair dye for women as hair is structurally identical between men and women. Then what is the reason behind these separated types of product? Each product targeted users specifically at men and women in how they use hair dye. Typically, men and women use hair dye in different amounts, at different frequencies, and for different purposes.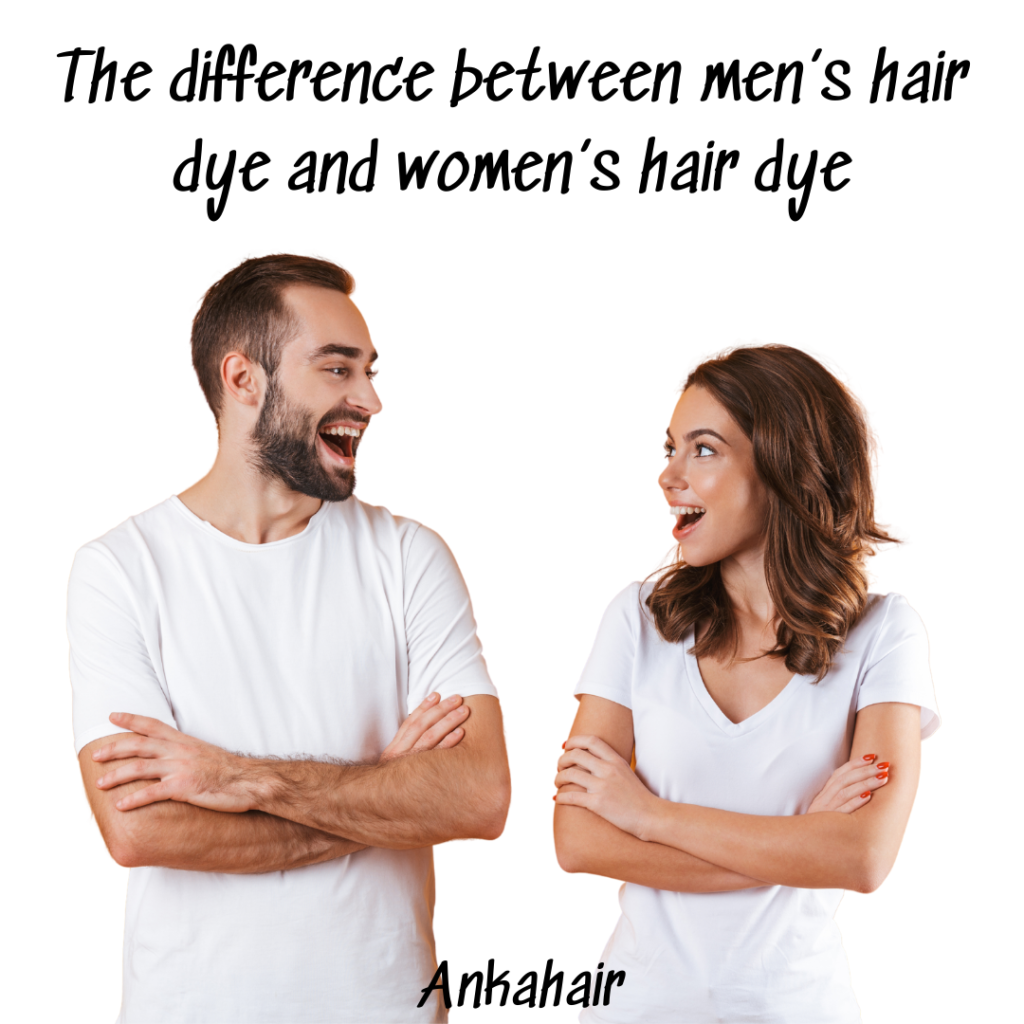 II. Should I use women's hair dye?
As mentioned above, Men can safely use women's hair color as there is no difference in the extent of chemicals used in the products. The basic contents and composition of both colors remain the same. Hence, the color will have the same effect and last for almost the same time in both cases. The color and chemicals in it will also cause the same kind of hair damage for both males and females.
But it is still better to use the right dye for your own demand. If you are a man with long black hair and wants to change to a bright red color, the best answer is to use women's hair dye as the colors range are various with full coverage's purpose.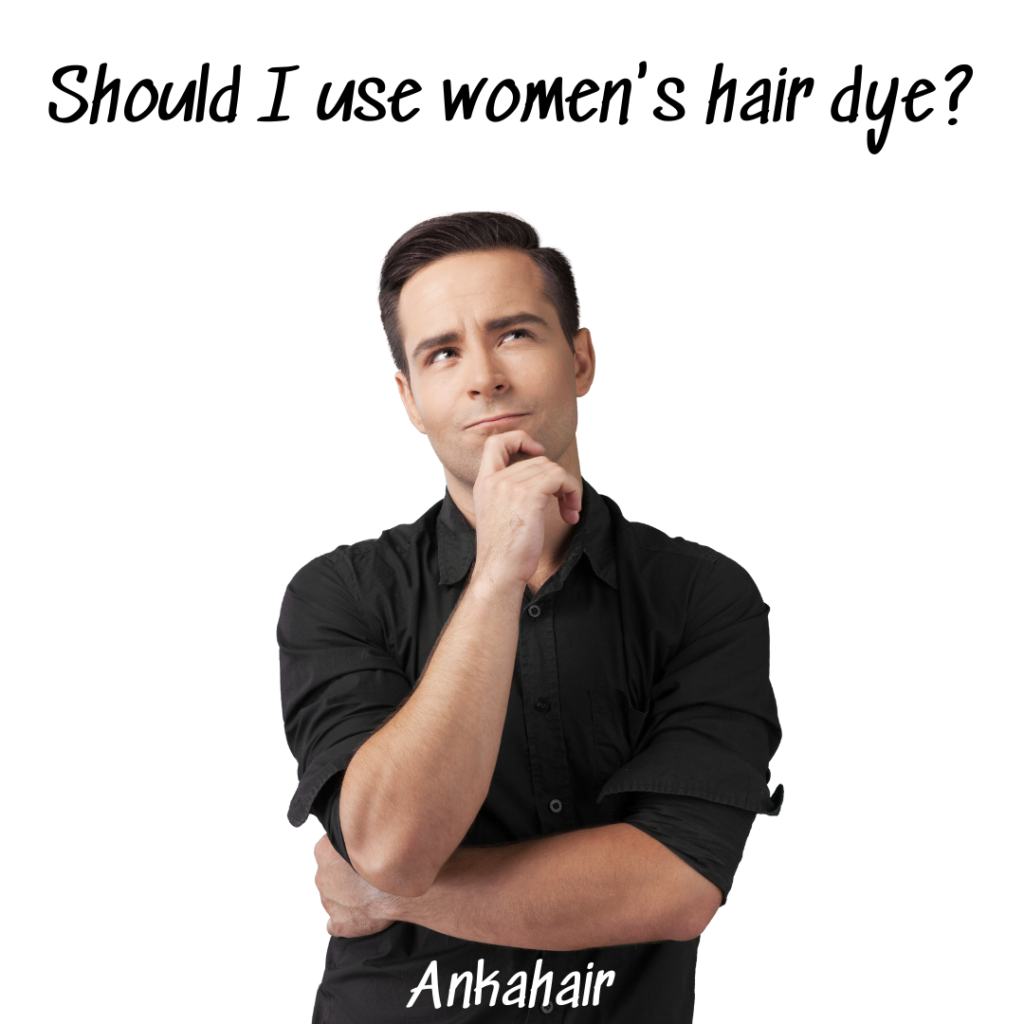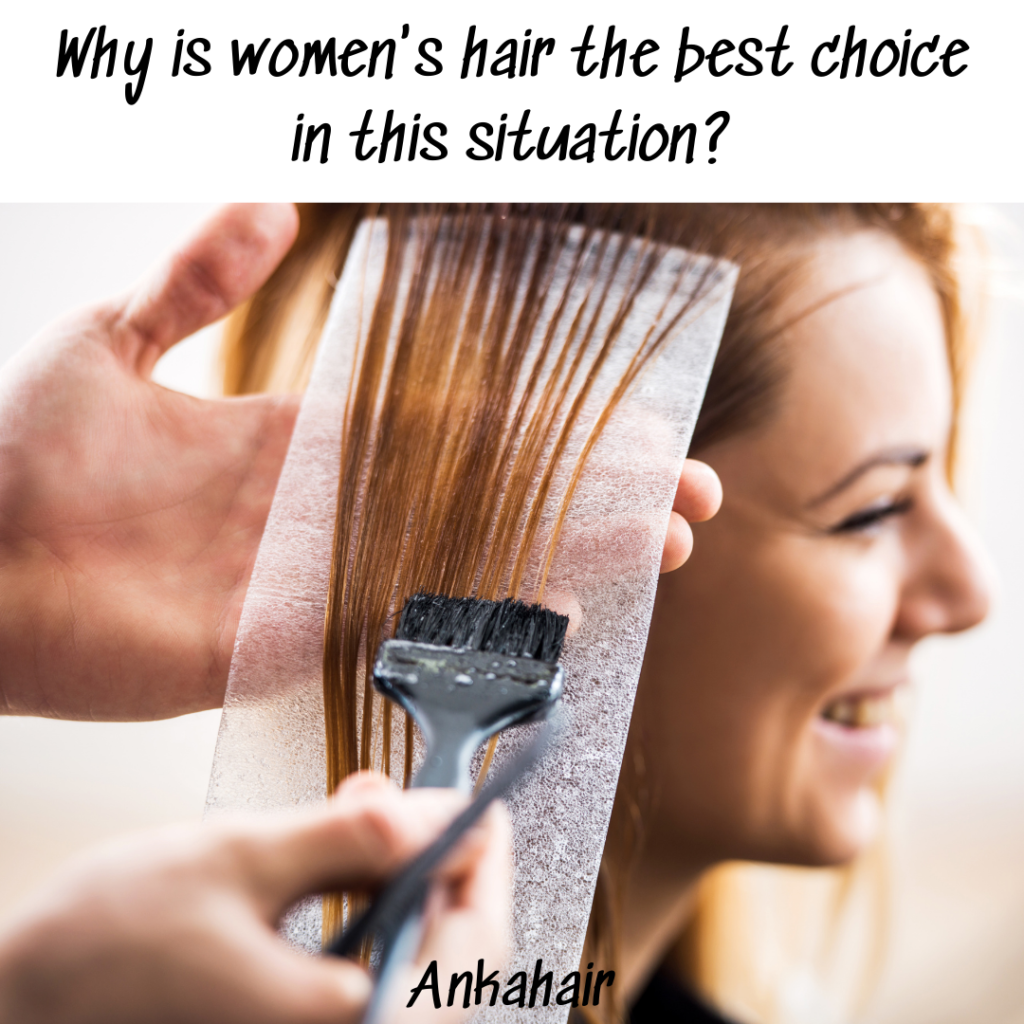 III. Commonly asked questions about men's hair dye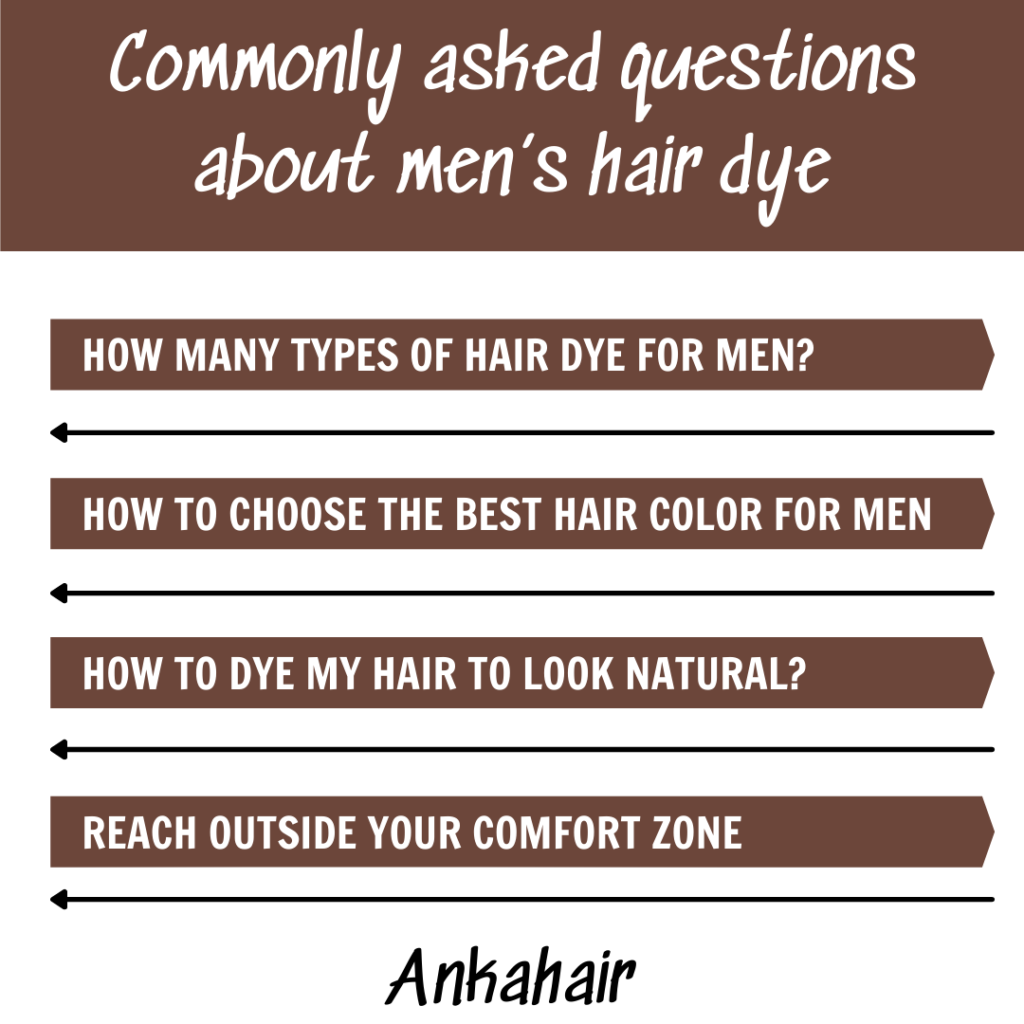 How many types of hair dye for men?
There are three main types of hair dye: permanent, demi-permanent, and temporary. 
Permanent hair color soaks the hair cuticle with dye for a change in color that is locked in and, well, permanent.
Demi-permanent hair color creates a more subtle look by gradually blending out gray hairs over time and requires consistent use for good results. It doesn't need retouching and doesn't leave obvious growth at the roots the way permanent hair color does.
Temporary hair color works only on the surface of the hair, not penetrating into the cuticle, for a sheer color change that washes out with shampoo.
How to choose the best hair color for men
Your hair color should match your overall style. Skin undertone plays a big role in the choosing-colors process as it can help you pull off a variety of shades. For example,
Golden blonde and cool blonde are good options if you have fair skin.
Ashy, cool brown, chestnut, and chocolate tones work well on darker skin.
And sometimes highlights and lowlights are great options as well, especially if you're just starting out with coloring. They're the easiest men's hair color treatment to maintain and they can add depth and dimension to hair that might otherwise look flat. Some of our suggestions for you:
Dark brown hair is better with a light brown. A platinum blond is the best match with your natural dark brown. Guys with light brown and dark blond hair have more flexibility with tone options. You can go much lighter than one shade because the contrast won't be as high.
How to dye my hair to look natural?
The best way to get back to your old color, the choosing-shade part, is very important. First make sure you choose a color closest to your original shade. Then (this is the important part) you'll want to progressively blend it in to get the most authentic and unnoticeable look. A gentle blend is the most natural way to transition out of gray hair and back into your old color. If you aren't sure you can handle this, Anka's suggestion is to use permanent hair dye and dye your entire hair.
How can I make my hair color last longer?
Use shampoo and conditioner made for color-treated hair and hair mask is optional but it will change your hair game after using it. Moreover, protect your hair and scalp from exposure directly to the sunlight, try avoiding them as much as possible with a nice cap or you can use a leave-in conditioner with SPF. Look for hair products that contain UVA and UVB filters to protect it from the chlorine and the sun.
Overall, it is very important to learn about hair dye before using them, especially to men since there is so little information about hair products for men in the market. If you have any further questions, please contact our sales team for more advice and tips as well.  We have decades of combined experience and are here to help you choose your perfect shade and the best hair for you and your customers. Feel free to reach out to us here.