If you think you have a square face and are looking for a hairstyle that not only suits you but also creates an attractive and confident look, you are at the right place. This is the club where Cameron Diaz, Keira Knightley, Angelina Jolie and many others come to share what they have in common: A square face. Well, there is, in fact, no such club. This is only a way of saying that you are not alone, there are many people with square faces just like you who have succeeded in choosing the best hairstyle and be gorgeous. Let's see if you can do the same! 
I. Face shapes
Every person in this world has a unique face that distinguishes them from others. If you look closely at the details, no two faces are exactly alike. However, some features of lines and shapes may be similar. By identifying and grouping these similarities, we can divide people's face shapes into six common groups as follows:
1. Six popular shapes of face
Round face
Square face
Oval face
Long face
Heart-shaped face
Diamond-shaped face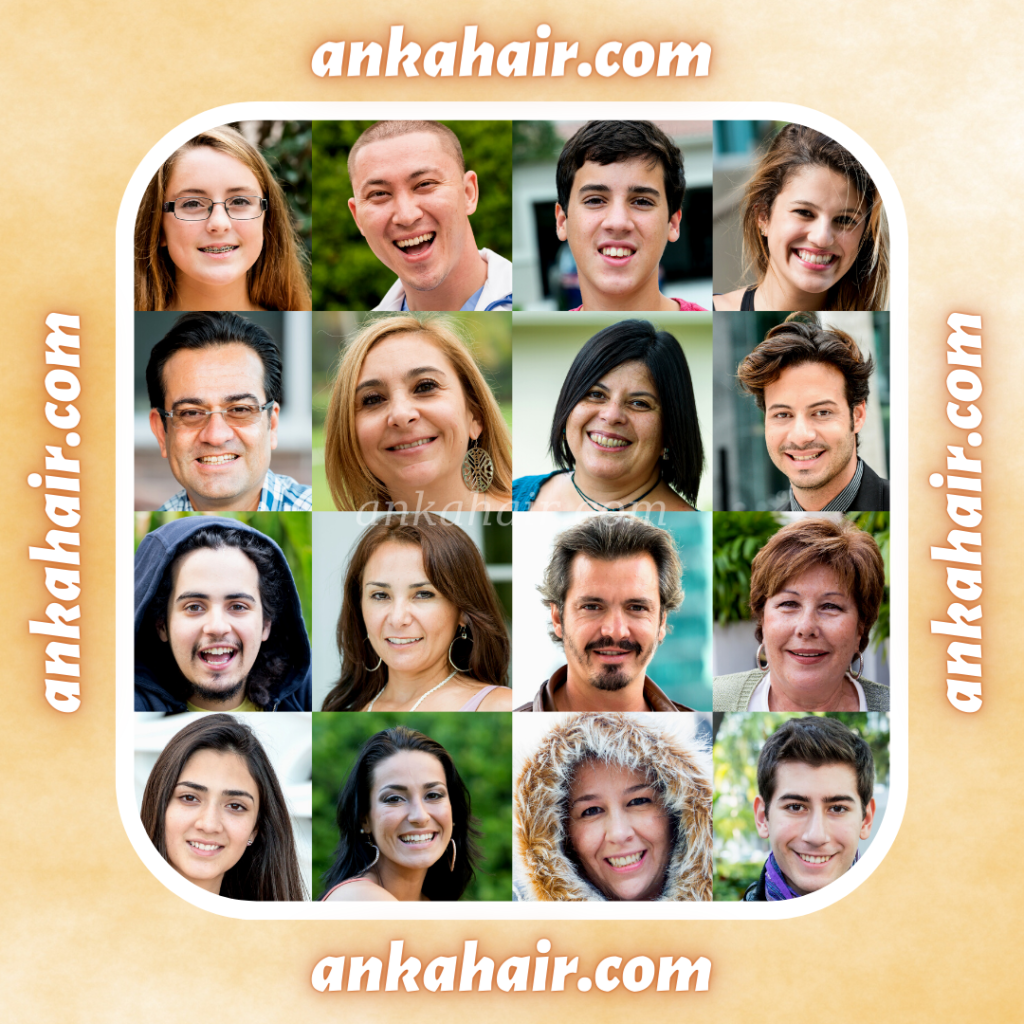 2.What does a square face look like? 
If you have a square face, your forehead and cheekbones are nearly the same width, your jawline is strong with sharp angles on each side. You can easily check this by yourself looking in the mirror. Do some measurements if you need to be sure. In fact, a square face is the easiest to define since it is nearly as wide as it is long.
II. Which hairstyle is best for girls with square face
Defining the shape of one's face is actually a way to identify what features to emphasize, what features to hide or soften and make the face more attractive. Choosing a suitable hairstyle is the best way to solve all problems of a square face.
1.Which part of the face should be emphasized or deemphasized
Most people think that a face with a slim, small chin or jawline is a charming face. In this way, oval face or heart-shaped face are the two most loveable face types, followed by diamond face and long face. Also for this reason, many people with square faces always feel quite self-conscious and don't see the strengths of this face type. Square face is actually quite balanced with a suitable haircut. You only need to soften the sharp angles on both sides, use the hair to hide away part of the cheekbones, the rest of your face would be extremely attractive.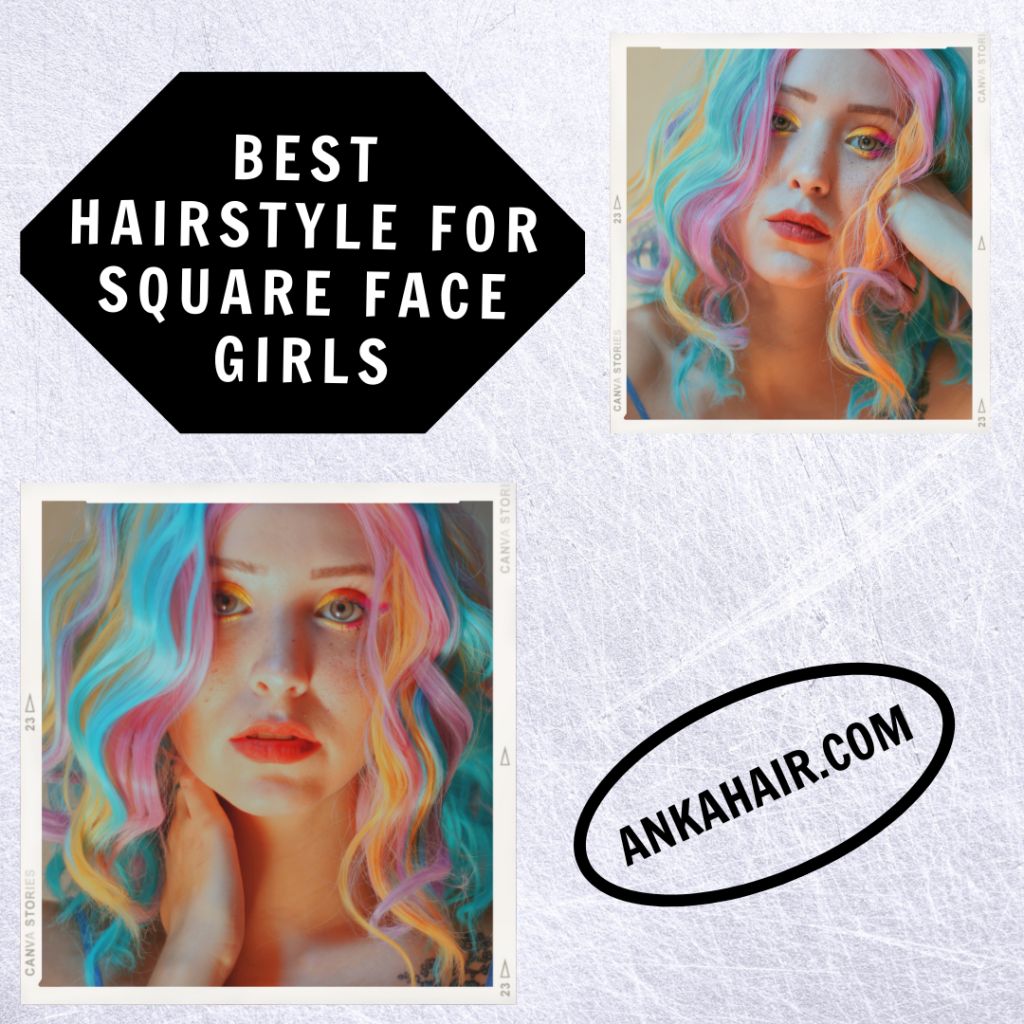 2. Best hairstyle for square face girls
Square face girls, you only have to remember this: Stick to hairstyles that can help soften the edges, hide away part of your cheekbones. In fact, any hairstyles with medium or long hair will be good for square faces. But it doesn't stop there. If you want to be detailed, here's what you are going to have:
3. Long hair: Wavy, curly with side parting or deep side parting hairstyles
Long hair of all types, bone straight, wavy or curly are best mates for a square face. Long stream of hair falling down over your shoulder will create an illusion of a less square face. In terms of textures, wavy or curly hair will do better as its curls will naturally cover parts of your cheekbones, soften your angular features and create a feminist and charming look. Side part or deep side part can add more effect. If you have long hair, make use of it. If you do not, try hair extensions. Anka Hair can give you bundles of long, natural, high quality human hair with textures of all types that can satisfy your needs.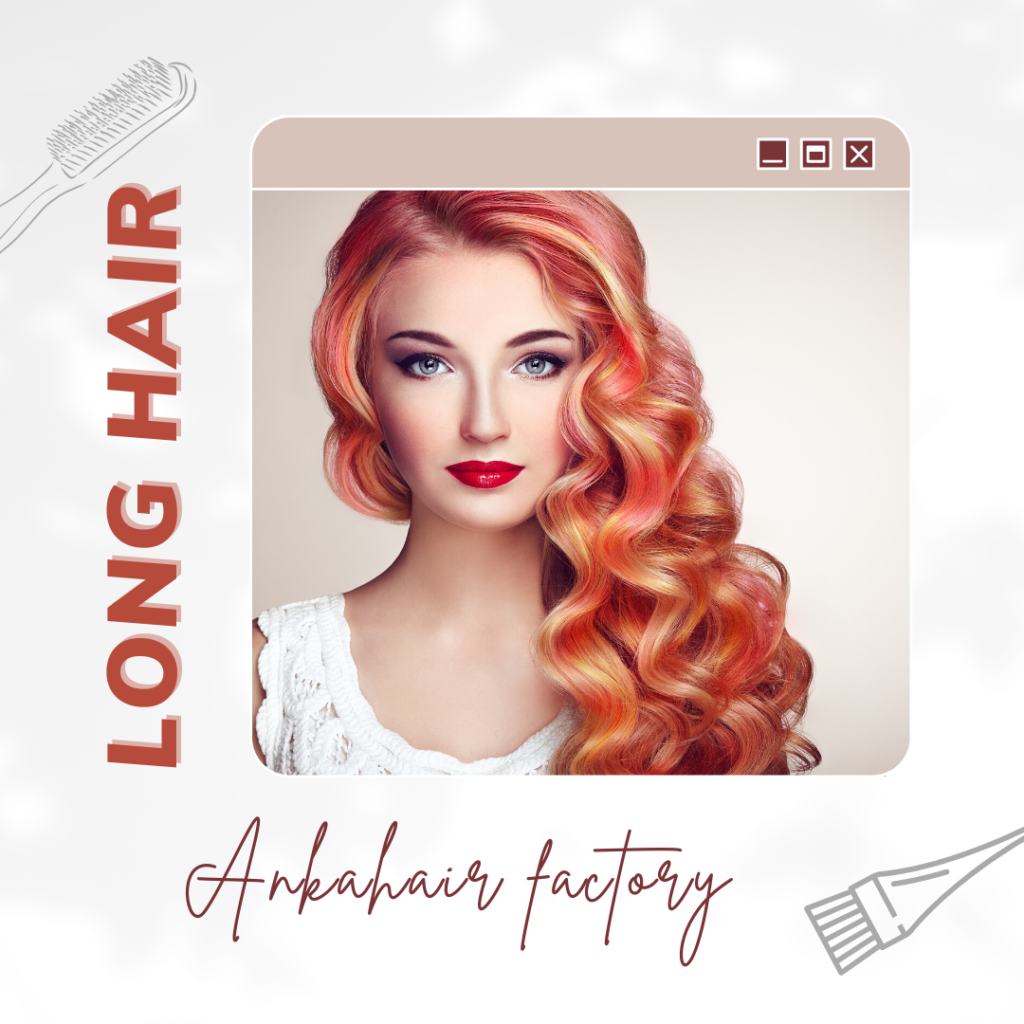 4. Short hair: Long bob or short layered bob
Yes, square faces can have short hairstyles as well. If you want to be safe, go for a long bob – a hairstyle in which the hair touches your shoulders or just past your jawline. The ends of the hair will naturally hug your face and hide the edges. But if you want to be rebellious, try a short layered, curly bob. This dynamic appearance can be extremely flattering on you as it will help draw attention to your cheekbones and away from your jawline.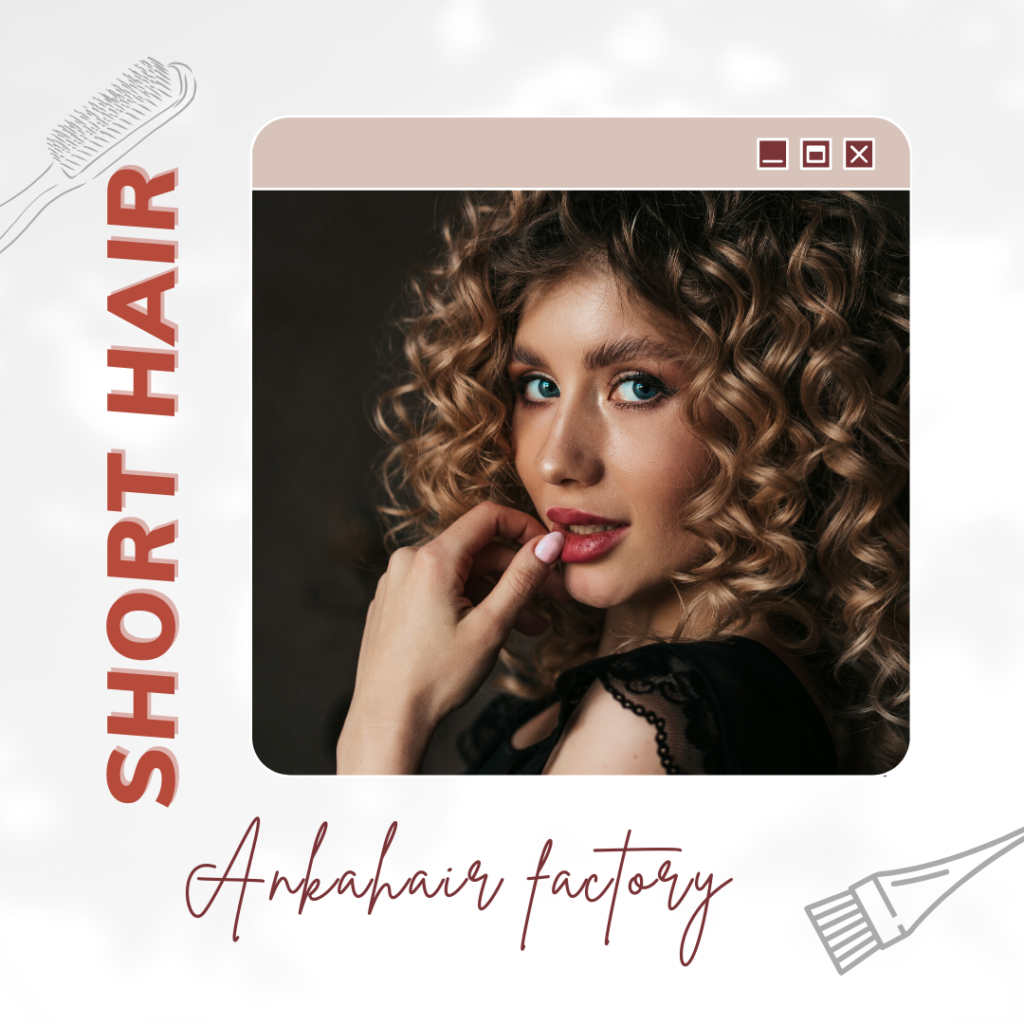 5. Bangs: Soft layered bangs with waves or curls
Square faces are all about cheekbones and jawlines. That's why if there are bangs used, it must be used carefully. Say no to bangs that are straight-across your forehead since it can only emphasize the angles. Soft layered bangs with textures are the keys. Remember to always add textures to the hair, no matter if it is curls or waves or just a movement created by a round brush when blow-drying.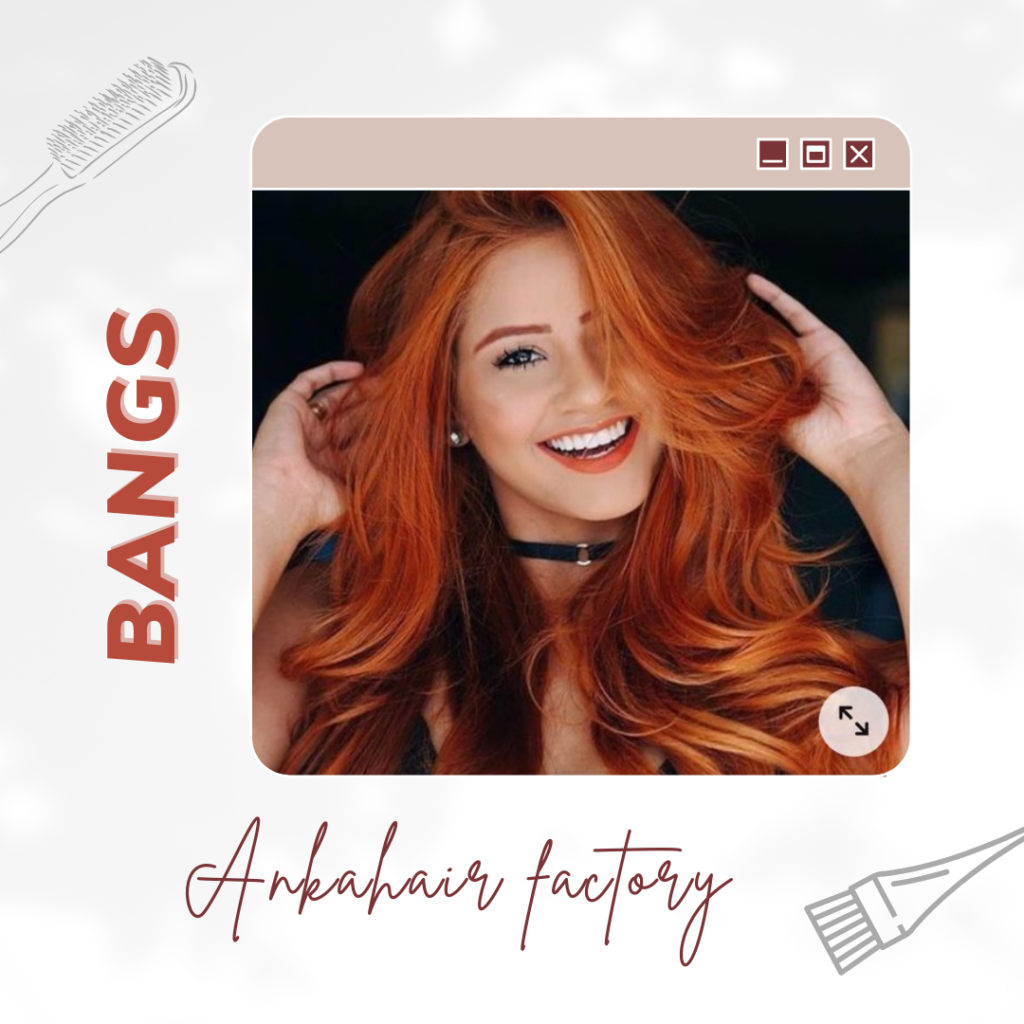 III. Hair extensions – the safest way to refresh your look
No particular face shape is unattractive. You can always make use of what you are given and be confident about it. Long hair, short hair, curly or wavy, blonde or purple, try anything you can think of to see what you will look best on. Lucky you, there is a safe and fast way to check: Hair extensions. Now with the rapidly growing demand of human hair extensions for beauty purposes, hair extensions have become very popular and been used by many girls. There are hair extensions of all types: Hair bundles, hair wefts, hair wigs, closures, frontals, bangs with different lengths, in all textures and colors you can think of. There is no limitation when it comes to hair extensions.
Considering changing your hairstyle immediately after reading this? Try it first with Anka Hair best quality human hair extensions. We can offer you not only good products that can satisfy all your needs but also provide you with information, dedicated advice to help you choose the most suitable hairstyle for a square face or any other shapes. Contact us now for more detail!