Even after trying several ways to take care of your bleached hair and it is still in a really dry condition? You should check your shampoo. In fact, your shampoo plays a more important role in the healing process than you think. Don't underestimate it. Here are 10 best shampoo recommendations for your sensitive bleached hair.
TABLE OF CONTENT
I. Define what makes your bleached hair dry
1 How bleach and dye hair process works
2 What makes your bleached hair dry
II. Why shampoo can cause dry bleached hair
III.The best shampoos for your bleached hair. (Recommended by experts)
IV. What if I still want a colorful appearance but I don't want to bleach or dye my hair?
I. Define what makes your bleached hair dry
1. How bleach and dye hair process works
Bleaching hair is the process of removing melanin in your hair with specialized chemicals to help the hair lose its original hair color. Melanin is available in the body and is well known as the pigment that gives color to the skin, hair and eyes. When melanin is lost, the hair will turn white or gray, and this will be the premise for dyeing colors such as platinum, Ash colors, beautiful hair dye, smoky color, light color…
Mostly, hairdressers will use a hair lightener and it is generally a combination of ammonia and hydrogen peroxide. Working together, these elements first open up the cuticle surface of the hair strand, then penetrate the inner strand. Once there, they break up the natural hair color, giving the hair a lighter appearance. Especially with brown and black baddies, the bleaching process can take from 3 to 4 bleaching times to get the color you want.
2. What makes your bleached hair dry
The benefits of beautiful hair color can't be denied, but following with the beautiful appearance is a ton of causes such as hair loss, dryness and unnecessary consuming on finding a way to restore their hair after bleaching. The penetration of ammonia and hydrogen peroxide creates weak, brittle, dry, and extremely sensitive hair, easily getting attacked from the sun, smoke and dust. The influence of hair bleach can burn your scalp like someone starts a fire on your head. A few other phenomena are accompanied by the state of eyebrows, dizziness after work.
It is true that hair lighteners cause your hair big damage but how do shampoos and conditioners make your hair dry? Doesn't it help to nurture my hair? Well sometimes it does but sometimes shampoos and hải conditioners cause your hair a major damage.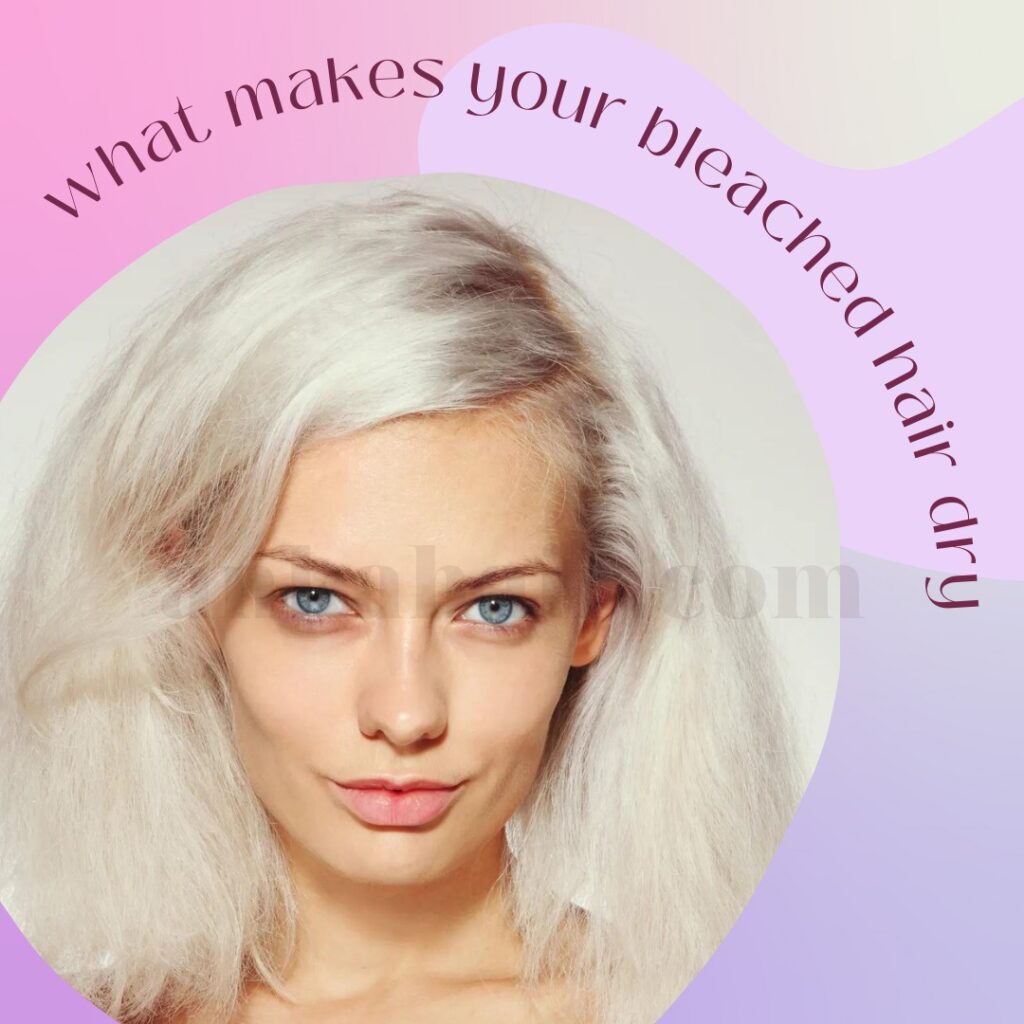 II. Why shampoo can cause dry bleached hair
Shampoos or conditions actually are built to clean and protect your hair but if you use the wrong shampoo with too many chemicals, it will cause dryness to your hair, especially when your hair is already dry from the bleach-and-dye process. Therefore, choosing the right set of shampoo is really important.
III. The best shampoos for your bleached hair. (Recommended by experts)
Bleached hair is fragile and extremely sensitive, especially when it's wet! So, you probably should not shampoo your hair every day. As mentioned above, instead of using any hair care products in your shower, you need a shampoo and conditioner specialized built for bleached hair.
The best advice is to use shampoo with protein and moisturizing ingredients as well as Antioxidants. Since those ingredients' main purpose is to help you repair bleach damaged hair. When checking the shampoo's ingredients, look for Protectagen, Gluadin®, glycerin, propylene glycol, and panthenol, AQUAXYL™, fruit extract,etc.
Use a purple or silver shampoo and conditioner to help balance out the color, or use a cleansing conditioner instead of shampoo but in a proper way. Its main purpose is to keep your hair from looking yellow. A purple shampoo will gently tone your hair and keep it from looking too yellow or brassy. You can find purple shampoo formulated for bleached hair at your salon as well as beauty supply stores. Use it the same way you would do as a regular shampoo, and rinse it out with cool water to seal the hair cuticle.
You should choose purple shampoo combining 3 ingredients above to receive the best effect. Finally, remember that bleaching service does not fit all. Your stylist should create a personalized bleaching program – tailored for your hair texture, condition and desired outcome—that will keep your lightened locks strong, healthy and resilient.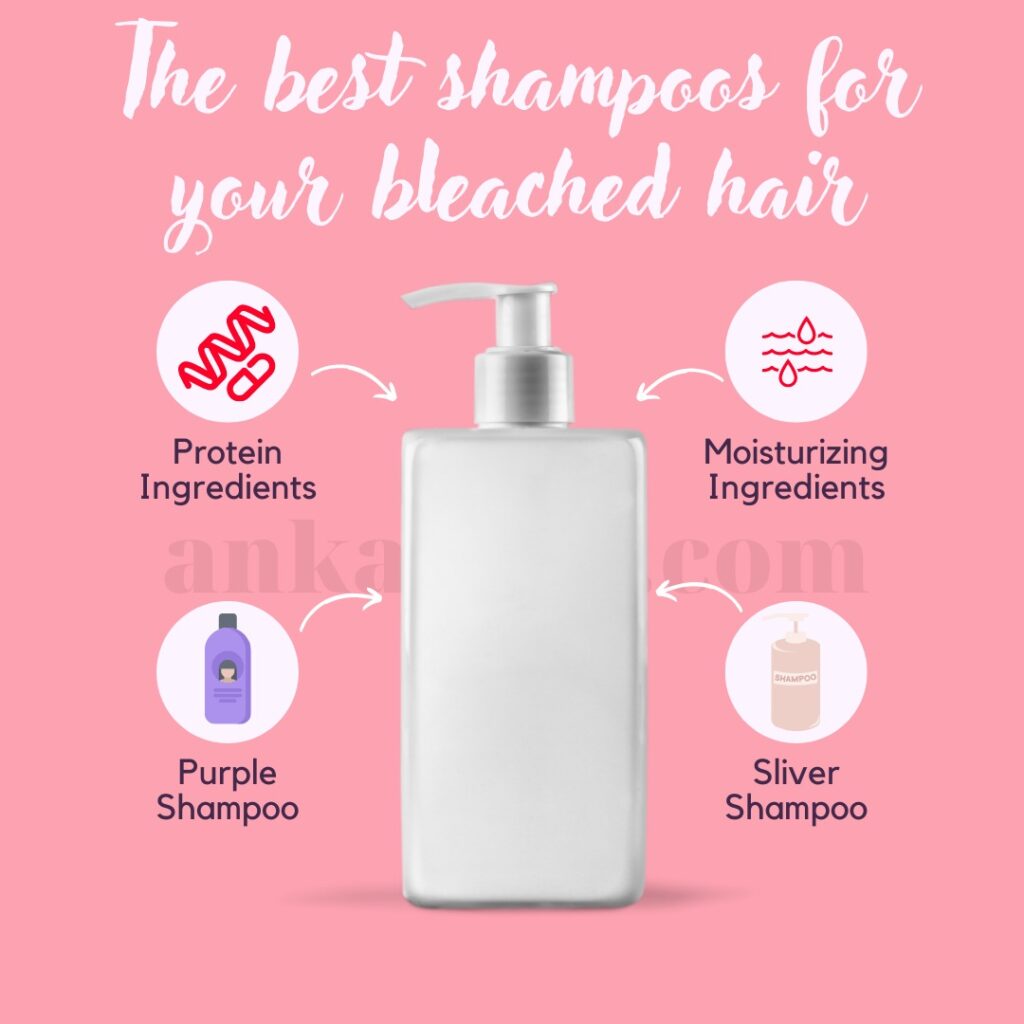 IV. What if I still want a colorful appearance but I don't want to bleach or dye my hair?
Colorful hair is always so attractive, but sometimes it can cost us a fortune including bleaching, dyeing process, after process and so on. Understand your concern, Anka hair is here to help you. At Ankahair, especially bleached hair, we always use specialized bleach imported from Italy with good quality. Moreover, our experts who are in charge of the bleaching process using Russian technology. When customers buy our bleached hair, you can completely use them as all finished products undergo rigorous and careful testing before being delivered to customers. We are always ready to answer questions about how to use it as well as give useful tips to help hair be durable and used for a long time.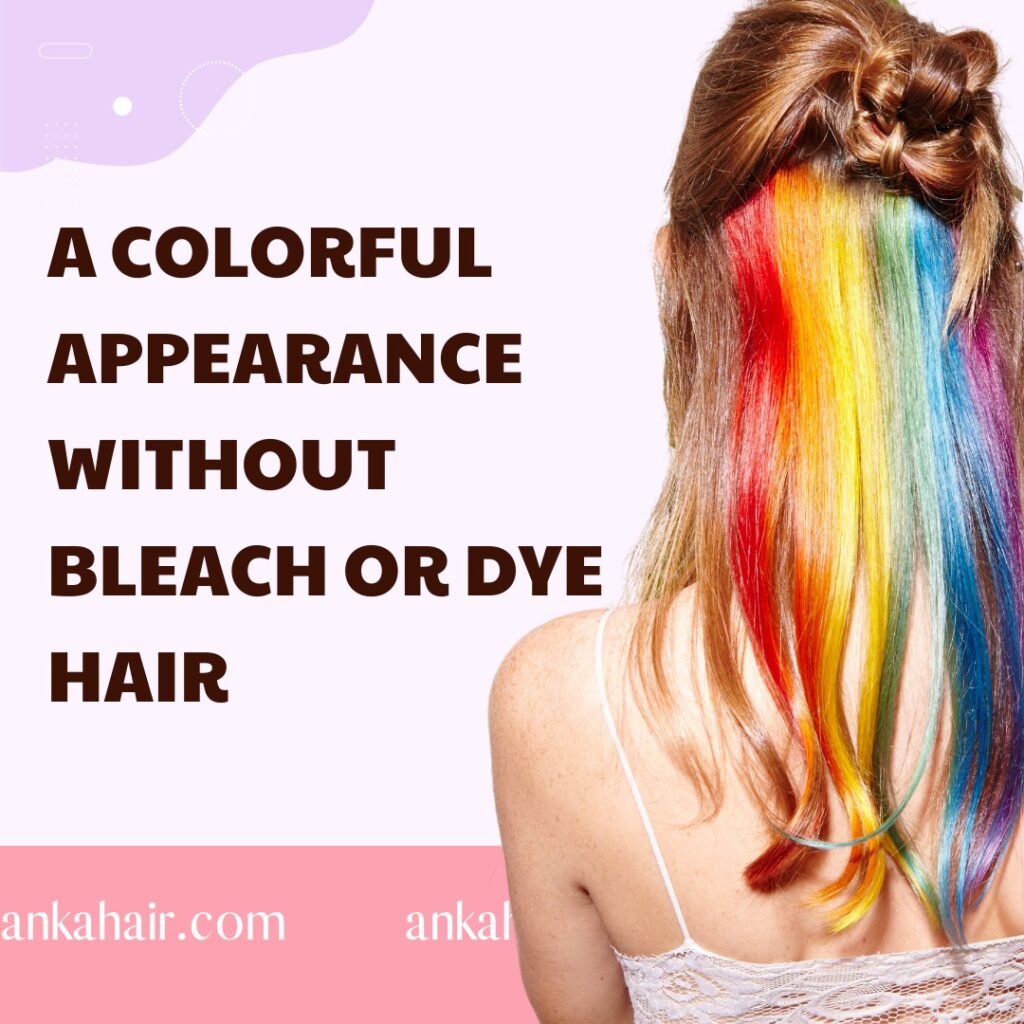 Check out our new product and choose your favorite wig to style yourself more interestingly.
The beauty journey is not always easy, it takes years to meet your best. Therefore, don't be afraid to try and nurture yourself from the inside out.
Hope you've found this article useful! Don't forget to contact Ankahair's team directly for more information.