There is a big event going on, instead of being your best look, you made the worst decision that is to cut your hair and now all you see is a hot mess? If it is true, then you should not miss this article. After 10 years of working in the hair industry, Anka hair has found the best solution for this situation. No need to chop down more hair to fix this problem since we're here and we will have you find the best hair for you and your face shape. Helps you avoid this pitiful situation as well as fix that mistake. Here are 10 suggestions for an amazing round-face hairstyle  to help you shine on your day.
Table of content
I.Define your face shape
II.Three flattering hairstyles for round face
III. Four things to avoid 
IV.How to fix hair cut to suit your face
First of all, before going into the detail male sure you know your face shape.
I. Define your face shape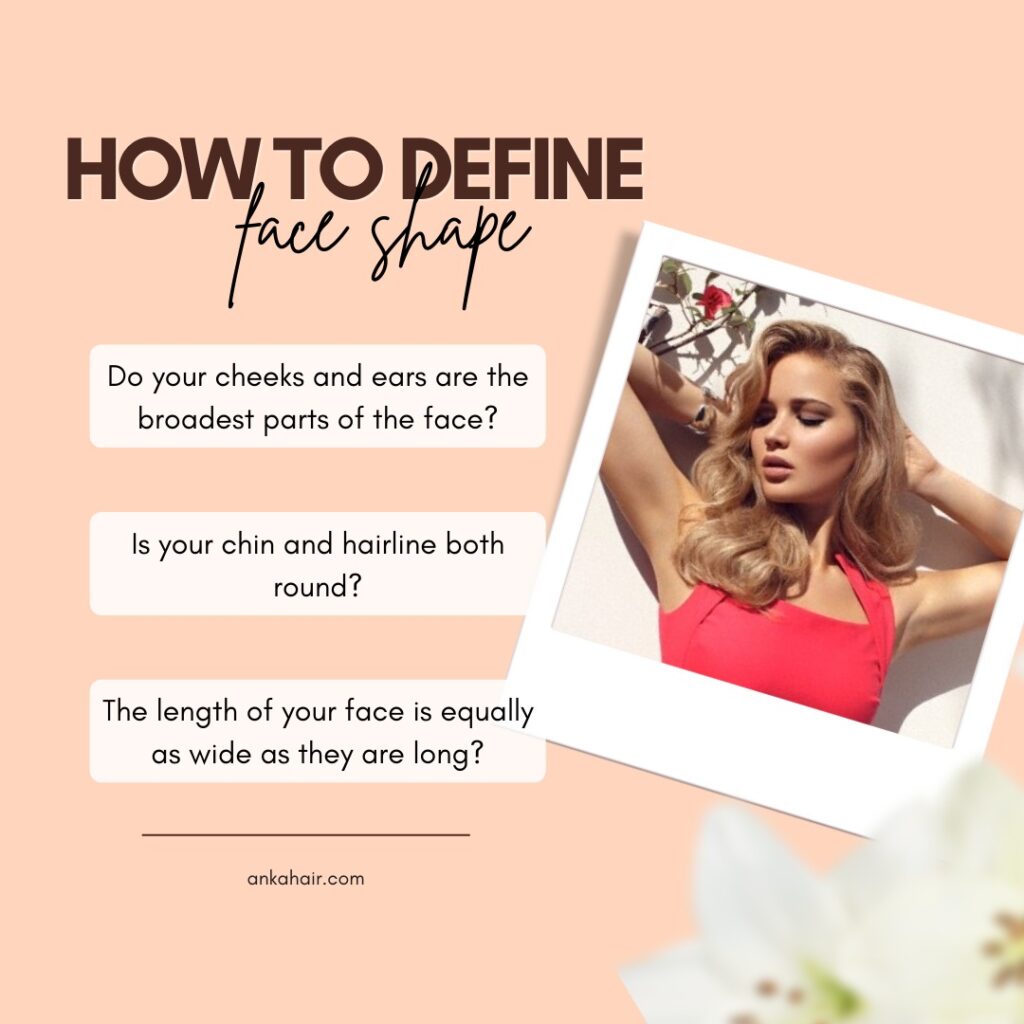 In today's article, we will discuss more about the round face shape in particular. How can you know your face is oval or heart type? Take a look at yourself and answer these three questions to determine whether you have a round face or not.
#1. Do your cheeks and ears are the broadest parts of the face?
#2. Is your chin and hairline both round?
#3. About The length of your face, is it equally as wide as they are long?
If you say yes to all of the 3 questions above. Congratulations, You have a round face. Then keep scrolling, these following hair suggestions won't disappoint you.
A round face is somewhat like a square-shaped face, but it has softer angles. The sides of your face curve slightly in an outward direction instead of being perfectly straight.
Celebrities with this facial shape include: Serana Gomez, Drew Barrymore, Natalie Merchant, Kelly Osbourne, Kirsten Dunst, Oprah Winfrey, and Michelle Williams
II. Three flattering hairstyles for round face
Remember, all faces are beautiful, you can play with your hair whatever you want and it can even make you look more beautiful than ever as there is no standard in perpetual beauty. The socall beauty changes everyday, there is no such thing as not a beautiful face, it is just because you have not loved yourself enough. Your unique feature is what makes you beautiful and brightens your faces. Our suggestions below aim to help you harmonize between your hải and flatter your beautiful round face.
Therefore, the goal here is to add height and elongate the appearance of your round facial shape.
1. For long hair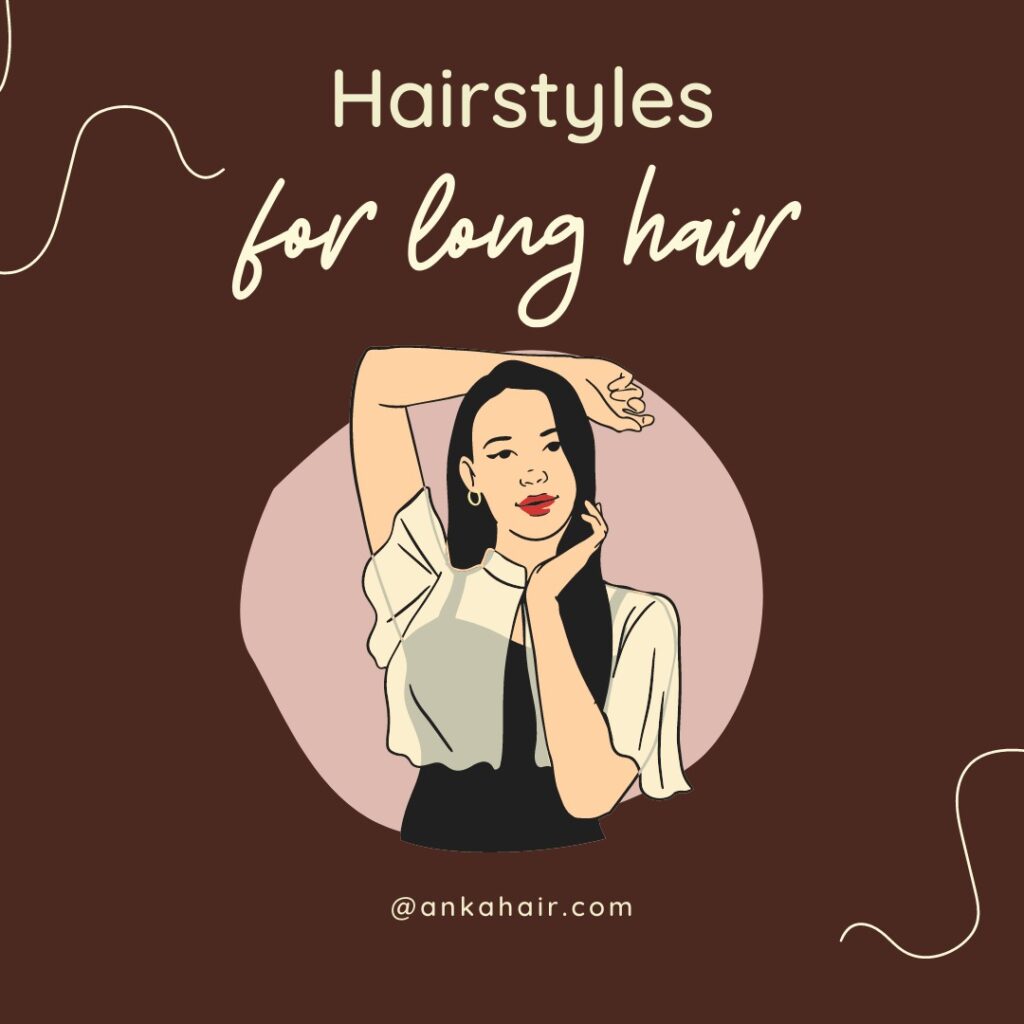 Grow out a traditional lob into a medium-length shag with lots of choppy layers and long bangs. By letting your hair drop below your shoulders, help elongate your round-shaped face, making it look slimmer and more balanced. It's a classic style for thin hair that can be parted in the middle or slightly off-center, with or without bangs.
A low messy bun with wispy curled tendrils lengthen the face, and ombre highlights make the updo look super dimensional
Try consider one of these medium-to-long cuts with a slightly off-center part. Blonde waves frame the face and gently jut outwards before careening back inwards towards the chin, creating a long and narrow silhouette.
2. For medium and short hair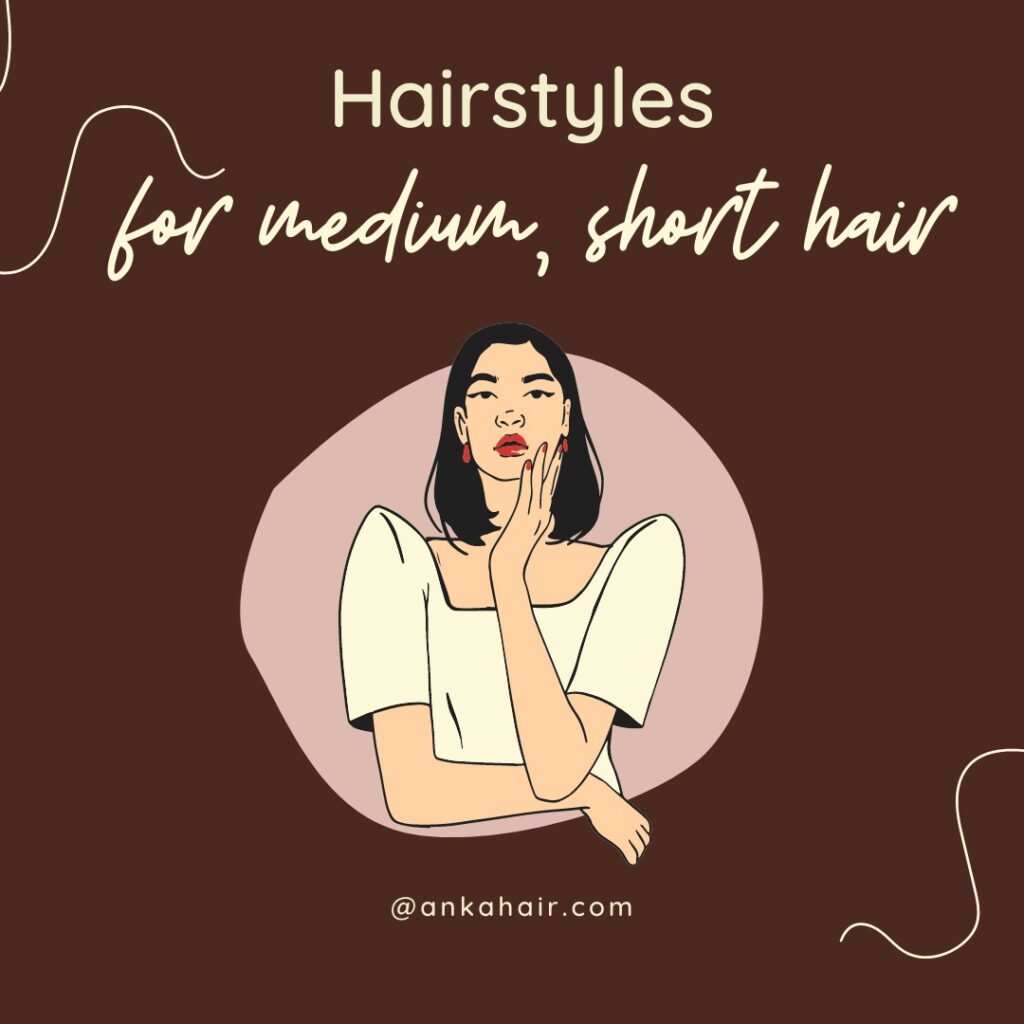 A wolf cut is a shoulder-length style thinned out at the ends to keep the volume concentrated up top. The result is a flattering style that plays up the tousled, textured ends without looking too wild. Round faces should focus on creating volume with shorter layers on the top to make the face appear more oval
A straight A-line bob may end up being the best haircut you've ever had, especially if you decide to take a bold chance with a dramatic rusty color. A long bob with straight bangs works to enhance the angles of a round face and camouflage its width. Part your hair in the middle or on the side, and let the front pieces drop down a few inches below the chin.
Chin-length disconnected bobs that are parted on the side have a fabulous slimming quality, beneficial for a round face. Swoopy, long bangs cover one eye and the all-one-length choppy ends hit below the chin creating a svelte silhouette.
III. Four things to avoid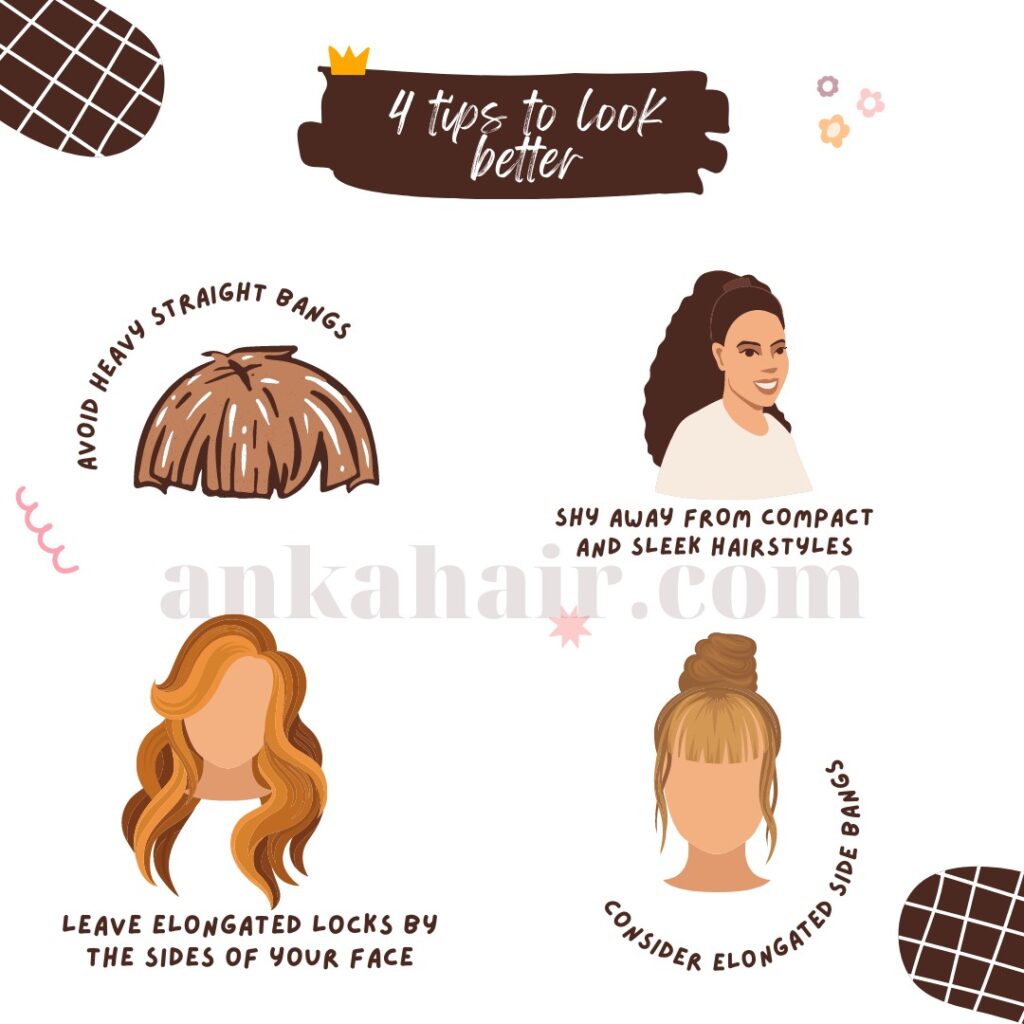 There are 4 things you should avoid to not let the hairstyles spoil your look
Heavy straight bangs, because they create a horizontal line that widens your face visually.
If you are a plus-size woman, it's better to shy away from compact and sleek hairstyles.
Whatever hairstyle you choose, try to leave elongated locks by the sides of your face. They are going to make your face slimmer.
Consider elongated side bangs. Any diagonal line that crosses your face makes it longer visually.
V. How to fix hair cut to suit your face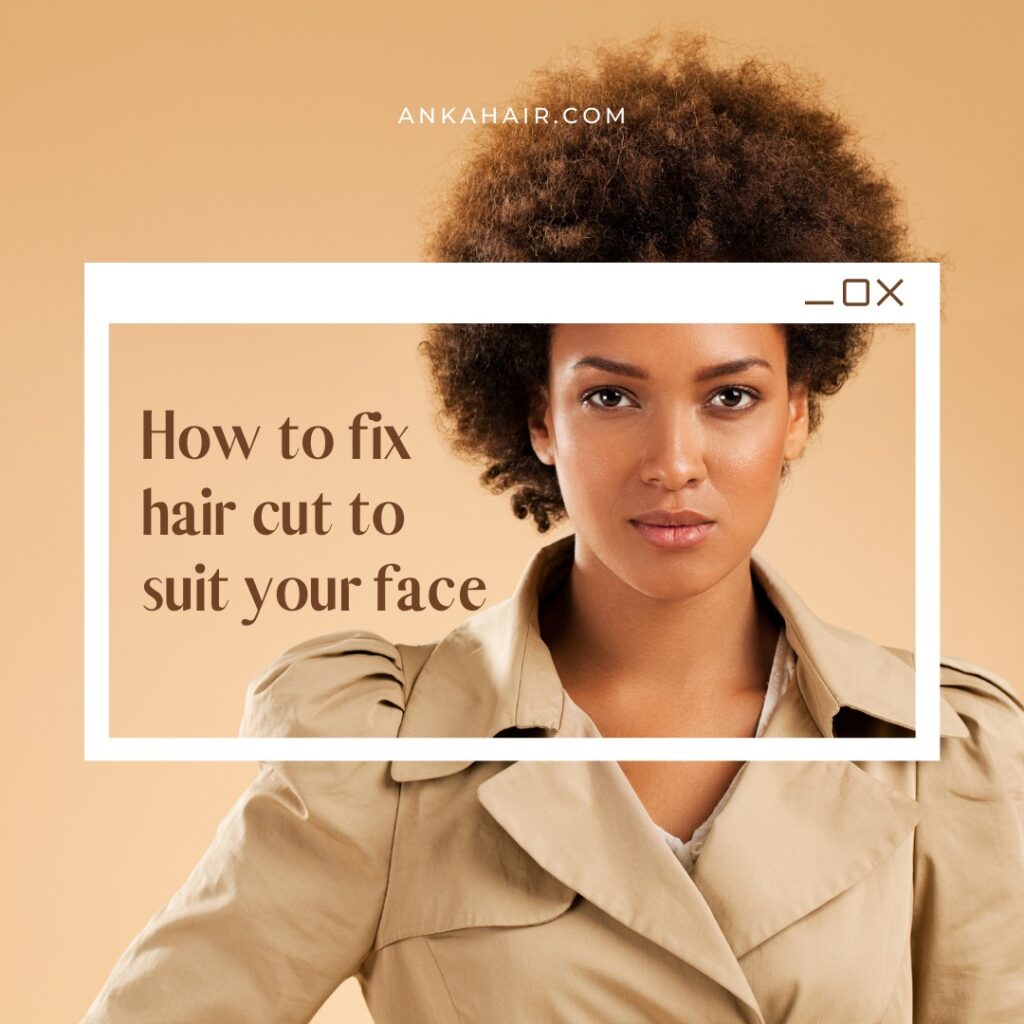 Sometimes, changes make you pay higher than you think. Now you are a bit regretful about your changing-a-new-hairstyle decision and what's worse is that the new hairstyle is bothering you so much. You know what hair best suits you but what should you do now? If only you read this article sooner. But don't worry, Anka hair is here to help you overcome this situation. Take a look at our store and maybe pick a wig that belongs to you. If you can't make your already-cut hair back then why not buy a new one instead of hopelessly waiting for it to grow back in a week? Well just kidding, we know how much you love your hair and so do us. We appreciate every hair and we hope you do too. Your hair is absolutely gorgeous, before applying any stimulating chemicals into your hair, try to love it first. Our suggestion for this is to use organic extract or organic oil to grow them back healthier.
The beauty journey is not always easy, it takes years to meet your best. Therefore, don't be afraid to try and nurture yourself from the inside out.Hope you've found this article useful! Don't forget to contact Ankahair's team directly for more information.