Machine wefted hair is a type of item that has been sewed to create a bundle of extensions. With the help of a triple-head sewn machine, bulk hair is stitched near the top of the individual hair strands. Therefore, Machine Weft Hair is available in various beauty supply stores.
Interested individuals will be provided these weft hairs according to the style, volume, and color. However, in the area of Weft Hair no one can beat the manufacturers from Vietnam has they take extra measures and offers a lot of attention towards them. They perform various tests and other related methods in order to make the product to be used with no issues in hand.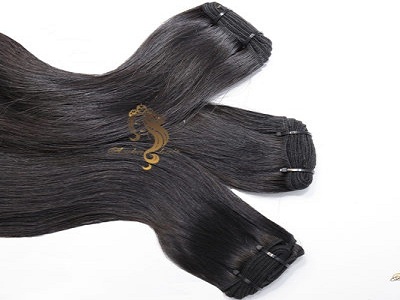 Understanding the importance
The weft hairs are known to be extremely popular in this modern world. This is because they are both used in the entertainment industry and also by normal people as well. These weft hairs can be worn by both men and women in order to fulfill their requirements and activity. They are thick can be bulky at times, and a professional stylist who can work with such hair extensions can create the lightest weave with the weft hair.
The Vietnamese manufacturers for Machine Weft Hair not just take their time in manufacturing them, they also take the responsibility of shipping their products worldwide. The manufacturing process is conducted by a team of professionals who holds a great deal of reputation and experience in the hair industry. The weft hair goes through a good amount of testing for quality, so that their customers use the best product during their need.
The hair extension is made from 100% Vietnamese human hair and is processed with the help of the best tools and machines. They have sorted their products to various international standards in order to machine the quality, and requirements of their customers. The company has numerous weft hairs under their belt and provides their products under a price that the customers will never say no to.
Conclusion Now, there is no need to look for weft hair with the best weft hair manufacturers are providing them to the rest of the world. Interested individuals can make their selection, from the wide range of these products and purchase them to fulfill their needs.