Choosing the right human hair extensions or human hair wigs for yourself is hard but choosing the right places to buy it is even harder. The need for suitable hair is never underrated and luckily the best hair is mostly found in the online world. Apparently, the downside of online purchasing is never a small disadvantage. Especially, in this modern life where technology is becoming more and more advanced, misleading us to underqualified wigs or overpriced products, even worse your money is far gone before you have a chance to witness the existence of your wigs. 
Knowing these inconveniences, in this article, Anka Hair with over 10 years in this industry will give you 5 tips to spot hair scammers that you can easily apply to avoid fraud immediately.
I. What are hair scammers?
Hair scammers are individuals or organizations who make profits from your money without a well-proportioned return.
Even the most advertising hair company or factories you see on the internet with the best reviews can be the biggest scam. It's hard to spot them out when apparently every hair company claims their hair to be the best qualified hair in the area or best seller hair in the world with the cheapest prices. But the more offers they give, the more risk for a scam it can be. So what are the signs to discriminate between good hair suppliers and scam hair vendors?
II. 5 Signs they are fraud company
These below signs are the most visible and easiest ways to find out which is a scam. This article will help you avoid right away and find the suitable suppliers for your beauty needs.
1. Offer an unacceptable deposit money  
The first and most obvious sign is probably when the vendors ask you to deposit a relatively high amount of money to receive the products. The reasonable deposit should be in between 30% to 50%. The most popular scenario to this kind of scam is after receiving the money, somehow you will immediately be blocked after the trading and receive products that are far different from what is advertised or in negative cases the delivery never appears in your address.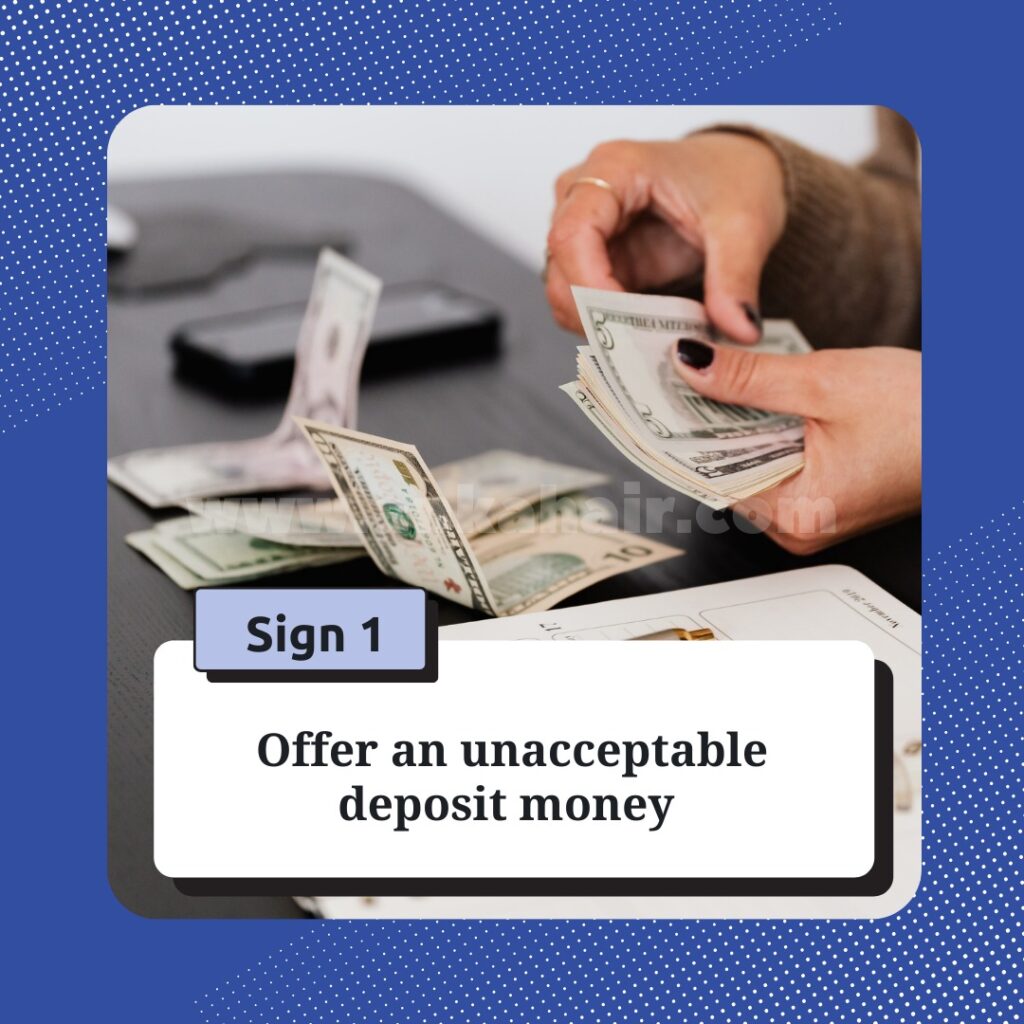 2. Offer impractically irresistible discount and prices
Now you know you must be on high alert when the deposit is too high but the real scam is when the discounts are an unrealistic bargain or its prices are too low compared to other factories and companies. Cheap products are like hostages for fortune, with cheap prices and huge discounts the product's value is just as low as they are offered. Cheapest is dearest they said, the consequences can cause more than you can ever imagine. Good quality products also come with a commensurate price. Don't too believe in the exaggerated advertising and ignore the price balances. When it comes to hair, real human hair is always worth the price especially when it comes from one donor. This is a business place where no one is giving anything away.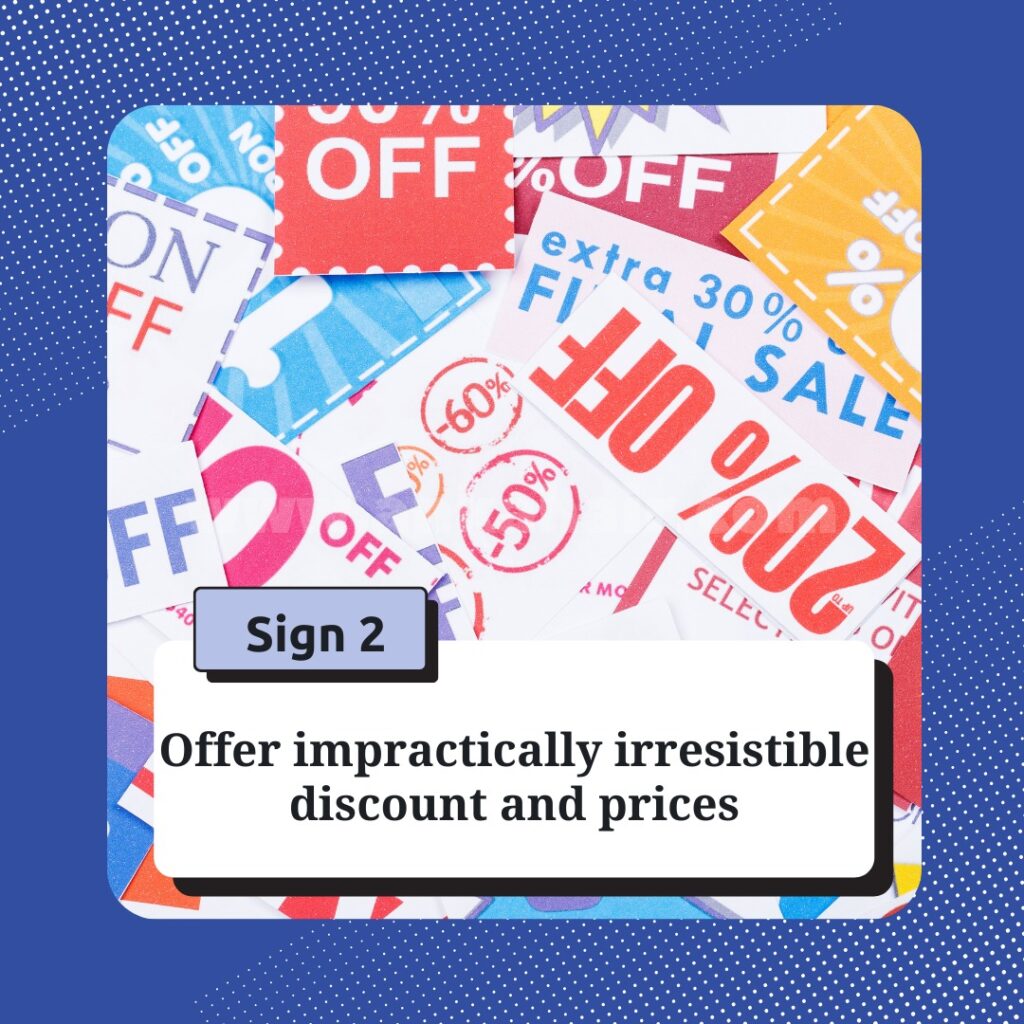 3. Hesitate about product quality
Another sign that is equally recognizable is when they avoid showing the actual image or videos of the product, instead insisting on matching product quality with similar ones posted from their website. It is pretty easy to tell, to hide their actions, they don't dare to show the real product to customers. So before choosing the factory that is suitable for you, check out if their website images are plagiarized from any legitimate websites or if they are temptingly unrealistic. In other scenarios the given images or video are too blurry. If they are confident with their products, these situations would never happen.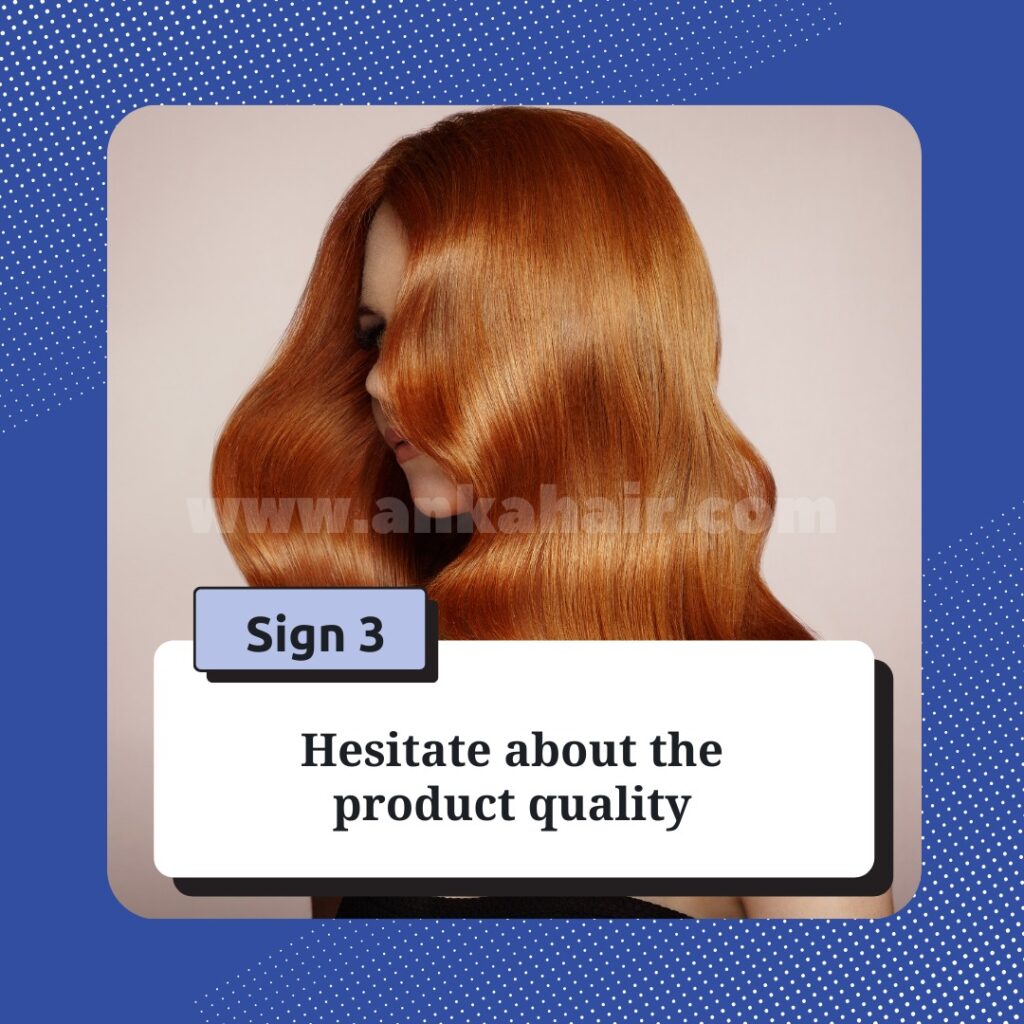 4. Unclear contact information
Products that require high skill, good workmanship, and prestige like human hair and wigs having a clear brand name is a must. The fact that a good factory/company has no brand name or unclear store name or maybe a ghost address is like a fairy tail, more than 80% of them are scams. Some scammers, they never do focus on this point. All they see are profits through flying words advertising and probably forget about customer trust. Suppliers with no social media accounts, or social media accounts with little interaction are some features you should consider. Even the comments and reviews section is really important, you should check to see if it's real or virtual. Red flags are easy to tell if you know where to check.
5. Little knowledge of the products
Mostly, when scammers advertise their products, they tend to pass the parameters and characteristics of the product, but only generalize what this product is and flatter with not a bit of expertise putting in the words. But in 2022, these scammers are more sophisticated, they still flatter their products on cloud with tons of promising numbers and statistics but none of them make any sense. They are even too general that everybody knows that fact too well. So be aware of how they describe their products.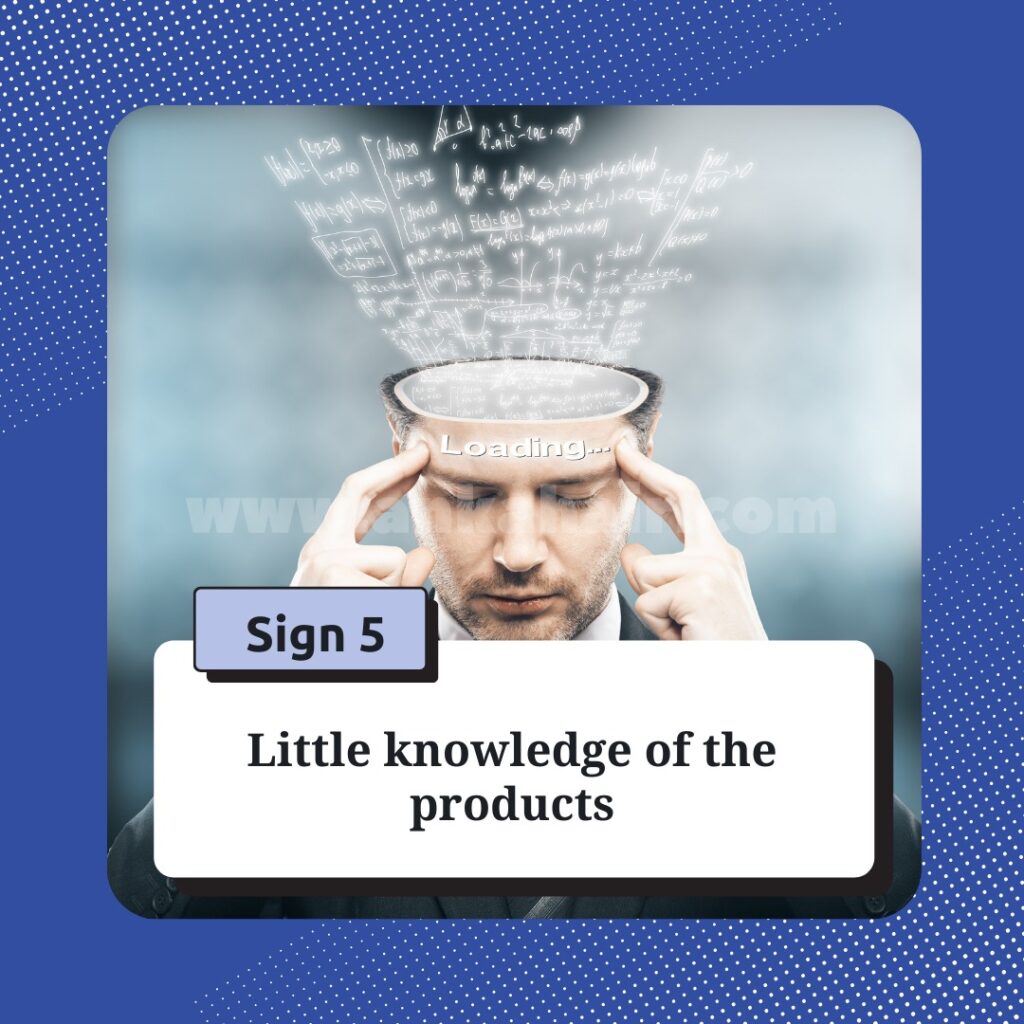 III. How to avoid fraud hair company
By spotting these "red flags" above, you are 80% on the right path to the hair of your choice. But with Anka Hair, we truthly want to give the best for our customers, thus we have listed 5 tips to help you avoid scam hair in 2022.
Choose reliable brands: Of course, big, reputable brands will always be reliable destinations in the process of bringing you the best products. Make sure to compare prices and choose the qualified products matching their prices.
Make a list of questions: Before shop, you should have some questions ready for the product you're looking for. For example: durations, quality classification, commitment…so as not to be led by crooks. Remember, honest supplier will always be rey to answer any of your questions clearly
Read reviews: No one can understand the product quality better than the customers who have experienced it. So read the reviews of those who have gone before. That is one of the reliable sources.
Beware of advertising: Understanding the psychology of reading reviews, some companies lure people with evaluated quality of their products. If you come across a product with stereotyped good reviews, be alert.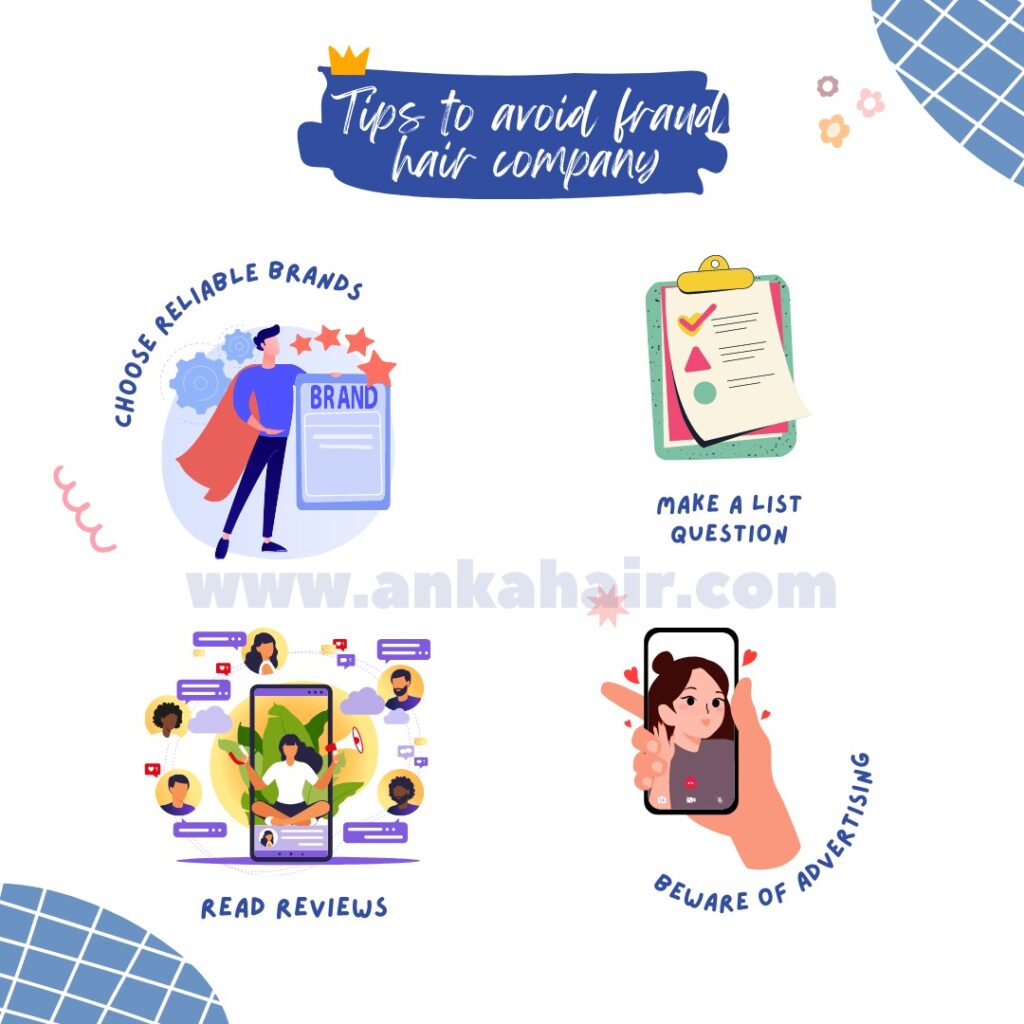 Conclusion
So where can I find the perfect factories with good prices and qualified products? 
With over 10 years in this industry, Anka hair has pleased thousands of customers all over the world from Europe like the UK, Russia, France, etc, to Oceania, Asia, Africa like Nigeria, South Africa, Ghana, Zambia, Algeria, the list goes on and on. Ankahair owns a large factory with more than 200 employees. We are always ready to make any live video call with customers to give you a product tour in our stock. At the same time, before sending out all orders, customers will receive product photos and videos to check first. Our motto is "only send products when the customer confirms", we do not hide any errors and are ready for direct evaluation by customers. Service and products are always our first priority.
We desire to become the best stop station for you in finding the best human hair and wigs to accompany in your journey. Contact Anka hair for more information or advice on wigs. We would love to have a conversation with you – our dearest customers.